Vernon Davis: 49ers 'must' win a Super Bowl
Vernon Davis believes the 49ers 'must' win a Super Bowl in 2014.
p>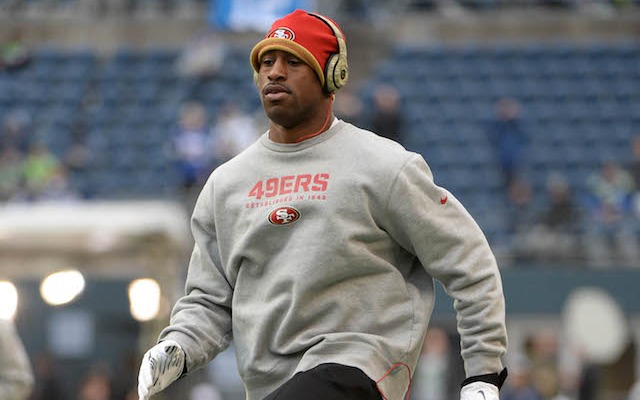 Do you know why people play the game? Hello. I'll tell you. They play to win the game.
So it's no real surprise that 49ers tight end Vernon Davis told NBC Sports Network's Pro Football Talk, in an interview that will air on Tuesday, that the 49ers want to win a Super Bowl. Nay ... must win a Super Bowl.
"We must win a Super Bowl title," Davis said. "You play this game, that's what you play this game for. You play the game to go to the Super Bowl and that's the only reason why we play to win and make it to the Super Bowl. So anything short of that would not be acceptable and I think my teammates know that as well."
This isn't worth the breaking news siren or anything. Of course Davis wants to win a Super Bowl. That's the whole point, you know? It gets taken a little more seriously because Davis is on a team that's been close the last three years to winning.
Jim Harbaugh's team came up short against the Giants in the NFC Championship Game in 2011, lost to the Ravens in the Super Bowl and barely lost to the Seahawks in 2013's NFC Championship Game.
They've had a great run but don't have any hardware.
"I mean, we've had multiple opportunities to make it and to win it," Davis said. "When we were playing back in New Orleans we played the Ravens we had a great opportunity in front of us but we just didn't seize the moment but you know what the unique thing about it is we get another chance.
"We still have the same chemistry, the same guys that are back in the locker room but we have another chance to do it again."
There are two Brandon Marshalls in the NFL, though perhaps not for much longer

The Falcons look like a team capable of repeating as NFC champions and returning to the Super...

The Giants couldn't get anything going offensively against the Lions
New York is 0-2 and could be in trouble in the NFC East after a brutal loss to the Lions

Jamal Agnew put the moves on the Giants' special teams

That might be the strangest field goal ever