VIDEO: Bengals QB Andy Dalton is unstoppable at Pop-A-Shot
LeBron James isn't the only unstoppable basketball player in Ohio.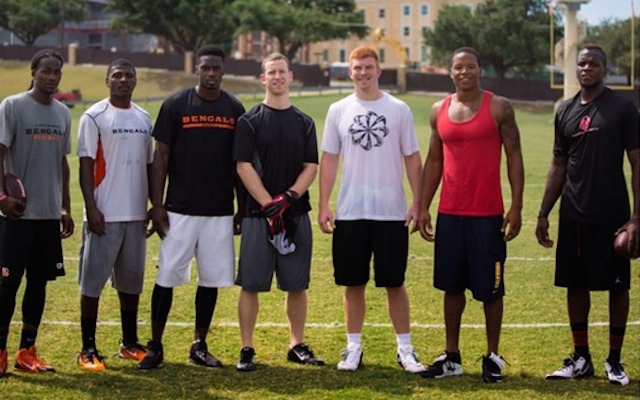 The biggest basketball news out of Ohio on Friday was definitely LeBron James making the decision to return to Cleveland. Ranking slightly behind that though is this Pop-A-Shot performance from Bengals quarterback Andy Dalton. 
In an amazing showing filmed by Bengals wide receiver Marvin Jones, Dalton nails at least 16 shots in a row. 
I'm not sure how contract negotiations work in Cincinnati, but if Pop-A-Shot skills translate to the football field, then Bengals owner Mike Brown should just write Dalton a blank check now. 
The Packers think the hit is dirty, but the NFL apparently disagrees

Here's every official injury designation for each NFL team for Week 7

If it wasn't already clear, the Packers are not happy with the hit that injured Rodgers on...
Passengers were treated to some explicit chants from the Oakland running back, too

It's safe to say the Rams running back isn't a fan of traveling to London and back during the...

Winston sprained his AC joint last week but will start against the Bills this week