VIDEO: Bengals WR Marvin Jones catching passes with broken foot
Bengals wide receiver Marvin Jones doesn't need his feet to practice.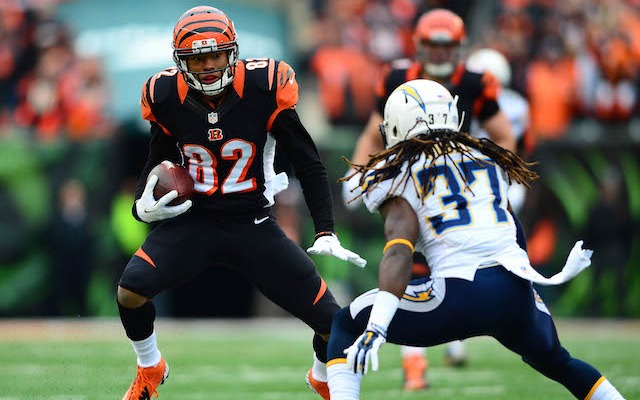 Apparently Marvin Jones takes practice a little bit more seriously than Allen Iverson. Iverson saw no need for practicing. On the other hand, there's Jones, who feels obligated to practice even with a broken foot. 
Bengals offensive coordinator Hue Jackson asked Jones if he could still catch footballs with his broken foot. Jones said yes, so now he's catching 100 balls a day while sitting on a stool. 
"Catching is catching," Jones told the Bengals official website week. "Keep my hands right, keep them ready, so when it's right there'll be no drop-off and they'll be no drops."
Here's a brief look at Jones' new stool-catching regimen. The Bengals are hoping that Jones will be ready to return by Week 5, when Cincinnati plays at New England.  
It looks like we're going to have a quarterback competition in Jacksonville

Smith is facing up to seven years in prison if convicted

Plus everything else you need to know about Week 2 of the 2017 NFL preseason
This is why being a rookie in the NFL isn't fun

The Raiders running back went Beast Mode on reporters

Elway tried his best to emphasize how complicated the situation is