VIDEO: Fan hands Marshawn Lynch Fireball whiskey at Seahawks parade
Marshawn Lynch doesn't just take handoffs during NFL games, he also takes them during parades.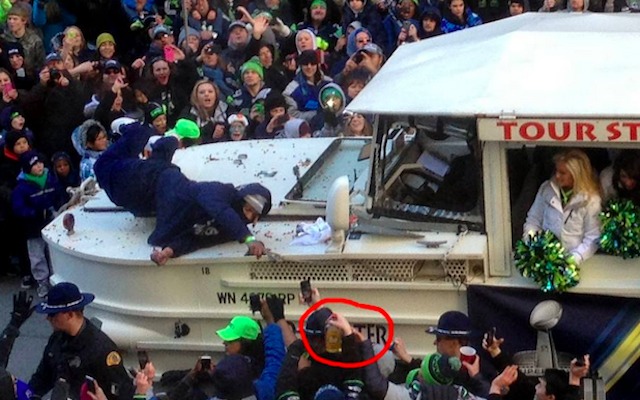 Apparently Marshawn Lynch's fascination with Skittles is over and he's moving on to something more adult: Fireball whiskey. Actually, it's possible Lynch likes both of Skittles and Fireball or maybe he likes to mix them -- I have no clue, but he had both things with him during the Seahawks Super Bowl victory parade on Wednesday. 
Lynch brought his own Skittles, but he didn't bring his own Fireball, so he had to get it the old-fashioned way: by motioning to a fan to give him a bottle. 
As you can see in the video below, Lynch sees the whiskey, Lynch wants the whiskey, then at the 44 second mark, he takes what might be the most impressive handoff of the season. 
On a somewhat related note to everyone on the internet, please film your videos horizontally. 
After going through all of the trouble to get the Fireball, did Beast Mode end up drinking it? You bet he did. And since there were 700,000 people at the parade, of course there's a picture of it.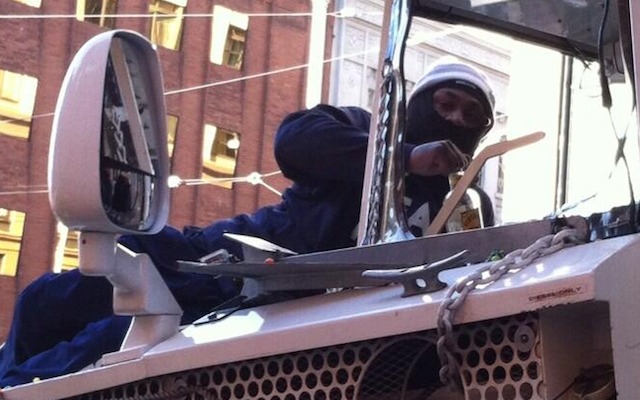 (Wink of the CBS Eye to Deadspin)
Trump's remarks from Friday night are the top storyline in the NFL on Sunday

There was only one Steelers player on the field for the national anthem in Chicago

On Sunday, players across the entire league are responding to Donald Trump's comments
The Jaguars are doing their best to embarrass the Ravens

The Steelers say they won't be affected by 'divisive times'

Both Rodgers and Brady posted messages on social media calling for 'unity' and 'brotherhood'...