VIDEO: Jaguars mascot shot with paintballs after lost Colts bet
You want to see video of the Jaguars mascot being shot by paintballs after losing a bet to the Colts? Yes, yes you do.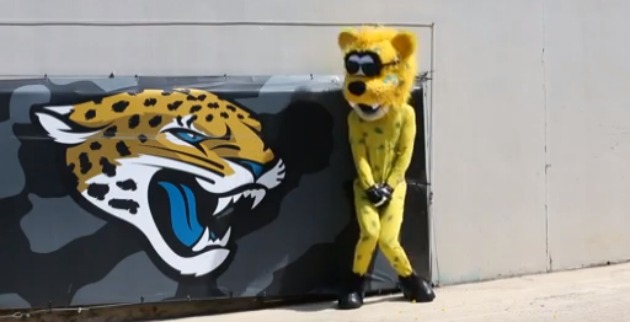 For some reason, Jaguars mascot Jaxson De Ville decided he should place a bet with the creepy Blue Horse Colts mascot about Sunday's game. For some really, really stupid reason, this bet involved getting shot by paintballs while wearing a speedo and spandex.
Ok @BlueColtsMascot here's the bet: Loser wears spandex and speedo and takes paintballs from 10yds! Number of paintballs=total pts! #Jaguars

— Jaxson DeVille (@JaxsonDeVille) September 26, 2013
As you know by now, Indy destroyed the Jaguars 37-3.
Fortunately (for us), Jaxson is a man stuffed inside a furry creature costume of his word and lined up for the firing squad. If you've never played paintball, just know that while such an activity isn't "dangerous" per se, it is extremely painful and definitely left a mark. Or 40.
Here's an up-to-date look at the 2018 Pro Bowl roster

Bettors are favoring the Eagles to keep Super Bowl LII close, but the Patriots remain clear...

Here's everything you need to know about Super Bowl LII
Here's a look at the NFL's entire postseason schedule for 2018

Here's all the details you need to know on watching Super Bowl LII between the Patriots and...

All of the information you need to know about the 2018 Super Bowl