VIDEO: Kate Upton does Victor Cruz's salsa dance
Victor Cruz isn't the only person who can pull off a salsa dance in the end zone, just ask Kate Upton.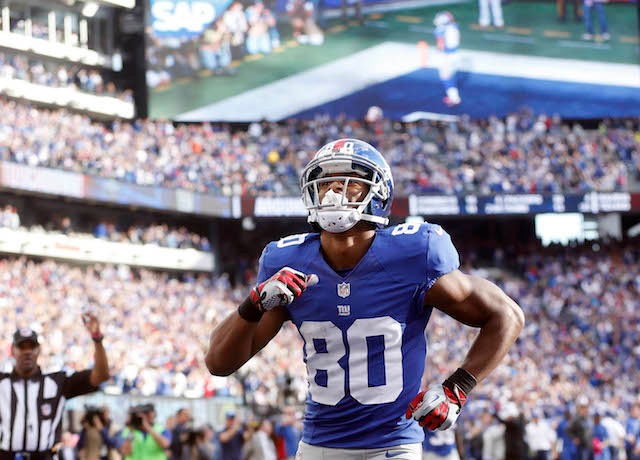 More SB coverage: XLVIII odds | Expert picks | Super Bowl weather | Latest news
It's Super Bowl week and as you might already know, the week always involves more than just football. There's celebrities, there's parties and then there's my favorite thing, which maybe should happen more often: supermodels doing Victor Cruz's salsa dance. 
The supermodel in question is Kate Upton. Upton did a photo shoot for Vogue at MetLife Stadium earlier this month and before the shoot was over, Upton showed off her dance skills. Upton's salsa dance might actually be more impressive than Cruz's and that's mainly because she does the entire thing in six-inch heels -- and then spikes a purse. 
(Wink of the CBS Eye to For the Win)
In the past week, Marshawn Lynch and Michael Bennett have both sat during the national ant...

As expected, the internet had jokes about the Chick-fil-A at Mercedes-Benz being closed on...

Harrison is the franchise's all-time leading sacker, but J.J. Watt's brother will get the starting...
More than 17 percent of fans say they would never consider dating a Pats fan

Brady said that his lack of speed is why he fell so far in the draft in the first place

If Thomas is right, that means it's bad news for DeShone Kizer's chances of starting early