VIDEO: Lions QB Matthew Stafford drains full-court shot
Lions quarterback Matthew Stafford is just as accurate on a basketball court as he is on a football field.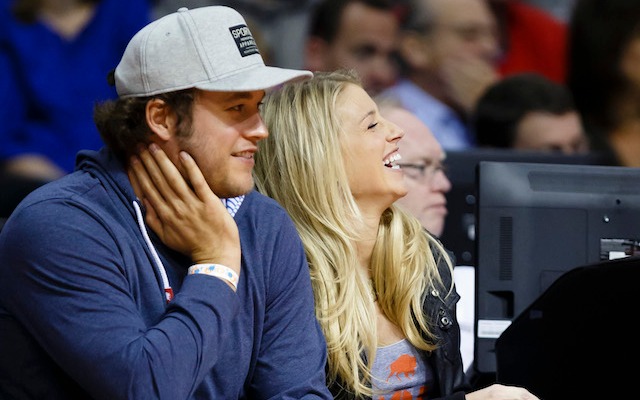 If anyone ever invents a sport that combines football and basketball, Matthew Stafford will probably be pretty good at it.
The Detroit Lions quarterback was shooting some hoops with his girlfriend Kelly Hall when he nailed the bucket below. Stafford probably isn't a guy you want to play in H-O-R-S-E. For that matter, you probably don't want to play Hall either. Hall hit five three-pointers in a row, which led to Stafford one-upping her with the full-court shot. 
All of the best highlights from Week 15 are right here

The Colts quarterback may have to deal with more issues if he suffers a setback

Will the Bengals be able to land a big fish? Let's take at look at seven potential candidates...
One of Tom Brady's favorite targets will be sidelined with a shoulder injury vs. the Steel...

Emory Hunt has his finger on the pulse of the Boys and locked in a strong pick for 'Sunday...

Carolina will not be allowed to conduct an internal investigation