VIDEO: Michael Crabtree, Dez Bryant and Alshon Jeffery as spies
How do you make a movie preview more interesting? You add three NFL wide receivers and dress them up as spies.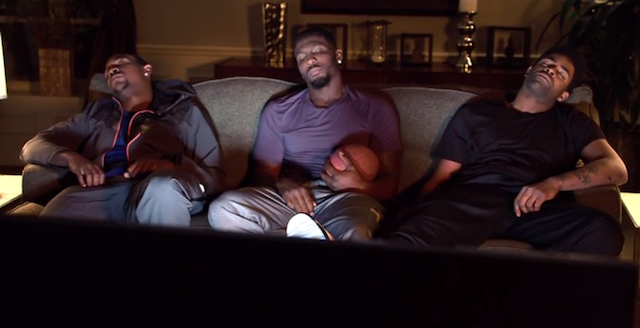 If you're wondering what NFL wide receivers do during the offseason, that question has now been answered: They moonlight as international spies. 
The video below is a preview for the movie '3 Days to Kill' and the preview stars Alshon Jeffery, Dez Bryant and Michael Crabtree. And the answer to your next question is, no, none of the three are actually in the movie. But the preview is still kind of fun to watch because Jeffery throws a man over a ledge and Bryant makes a one-handed catch of a briefcase, which might go down as the best one-handed catch of a briefcase you see this year.
Check out the uniforms that Kansas City and Oakland will be wearing on Thursday

Cliff Avril's NFL career might be over

Oct. 18 is a very special day in NFL lore
The Falcons should not be making any plans for Minnesota in February

The Colts star quarterback could end up missing the entire 2017 season

Not even two Super Bowl wins is enough to get Eli Manning any respect