Vikings release CB A.J. Jefferson after Monday morning arrest
The Vikings released cornerback A.J. Jefferson on Monday, just hours after he was arrested for a domestic assault complaint.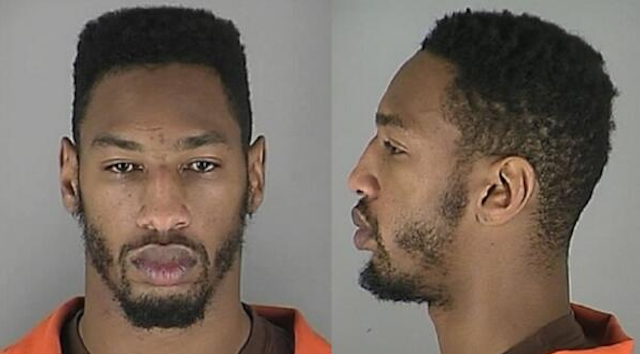 Minnesota cornerback A.J. Jefferson was released by the Vikings on Monday, just hours after being arrested on probable cause for domestic assault in Hennepin Co. (Minn.). Jefferson was booked at 6:57 a.m. CT and is currently being held without bail, according to Hennepin Co. online records. 
Jefferson appeared in 10 of the Vikings 11 games this season, but played sparingly. The 25-year-old did have an interception though in the Vikings' Week 9 loss to Dallas. The fourth-year defensive back signed with Arizona as an undrafted free agent in 2010. Jefferson spent two seasons with the Cardinals before moving on to Minnesota before the 2012 season. 
The Vikings played in Green Bay on Sunday in a game that ended in a 26-26 tie. 
The Ravens quarterback won't be on the field when the team begins training camp

The Chargers might have just found a new backup quarterback

One NFL owner says he'd have 'no hesitation' signing Colin Kaepernick
The Cowboys receiver made a young boy's birthday wish come true

The new Packers tight end had to find a place to sleep after being locked out of his camp...

Lucky Whitehead says he had an awkward face-to-face meeting with Jason Garrett