Warren Moon loses $200K in Miami Heat ticket, ownership scam
Former NFL quarterback Warren Moon spent $200,000 on courtside seats for the Miami Heat, the only problem is that the seats he bought didn't actually exist.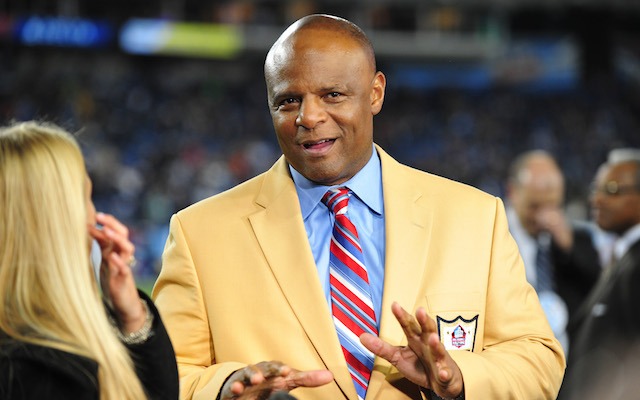 Pro Football Hall of Famer Warren Moon will be heading to New York this week with $200,000 less in his bank account. The former NFL quarterback, who serves as the analyst on the Seahawks flagship radio station, was scammed out of the money by a man who sold him Miami Heat tickets that didn't actually exist, according to MyFoxLA.com.
A man named George French Jones approached Moon about buying four courtside tickets and a five percent ownership in the Heat. Moon's agent then wired $200,000 to a bank in Pasadena, Calif., to complete the transaction. Apparently Jones told Moon that if he bought the tickets, it would be viewed as a sort of down payment for the five percent ownership stake, according to MyFoxLA.
Unfortunately for Moon, the tickets didn't exist and Jones has disappeared. Both the NBA and the Miami Heat have contacted the FBI to investigate the situation. Jones is also being sued by Moon's company, Sports 1 Marketing, but no one has been able to locate Jones. According to MyFoxLA, Jones also tried to scam at least two other NFL players and may be trying to contact other professional athletes. 
Moon is finishing his 10th season as the Seahawks' official radio analyst. Here's his call, along with Seahawks play-by-play man Steve Raible, of Richard Sherman's final defensive play from Sunday's NFC Championship Game.
Fans have been sending Anthony Barr plenty of hate mail over Aaron Rodgers' injury

Here's every official injury designation for each NFL team for Week 15

Foles replaced Vick during his previous tenure in Philadelphia, appearing in the 2013 play...
Mike Tierney has owned NFL totals and has a strong play for Chargers-Chiefs on Saturday

Dorsey didn't guarantee Jackson would return as coach in 2018

Everything you need to know about the Packers-Panthers game on Sunday afternoon