Was Broncos coach, USC candidate Jack Del Rio any good as a player?
Here's a quick look at the playing career of Broncos defensive coordinator Jack Del Rio. Just because.
• 3 min read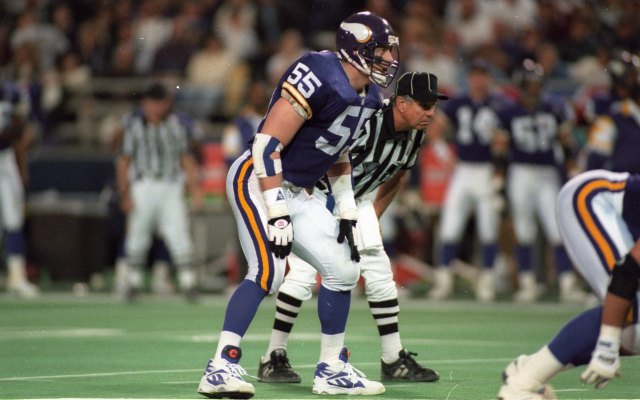 As soon as the news came down that Lane Kiffin was out as coach of USC, one name immediately became linked to the vacancy. Former USC star, and current Broncos defensive coordinator, Jack Del Rio. 
Del Rio might very well be interested in the job and with the Broncos defense surprising many without stars Von Miller or Champ Bailey playing, let's take a quick look at his pre-coaching career.
Del Rio was one heck of an athlete, so much so that he was drafted in the 22nd round by the Blue Jays when he graduated from high school in 1981. Instead, he opted for USC where he played football and baseball (and was teammates with Mark McGwire and Randy Johnson).
Del Rio was a standout linebacker for the Trojans, earning All American status as a senior, winning the co-MVP honor of the 1985 Rose Bowl and finishing as the runner-up for the Lombardi Award (given to the nation's best lineman or linebacker). He was taken in the third round of the 1985 draft by the Saints (that was 18 picks before the Bills selected Andre Reed and 17 picks before somebody named Buster Rhymes was taken).
Thus began an 11-year NFL career for Del Rio, who spent time with the Saints, Chiefs, Cowboys and Vikings. In the first five years of his career he averaged 53.4 tackles per season, but in 1990 he suddenly became a tackling machine. The next four seasons, respectively, he recorded 104, 130, 154 and 169 tackles, and he made the Pro Bowl in 1994 while with the Vikings. 
The first two years of that run were with the Cowboys, but after the 1991 season he left for Minnesota. Del Rio wasn't pleased with new Cowboys owner Jerry Jones, who didn't give the linebacker what Del Rio felt he deserveed after playing on an injured knee in 1990.
"The knee would get all puffy every week and I'd be limping around until Sunday," Del Rio said in 1993. "I fought through it and took one for the team. Then I turned around and what was my reward? Jerry Jones gave me a contract that would pay me only half of the money if I got hurt.
"I have a lot of respect for Jerry Jones as a businessman. He won a Super Bowl in four years and kept his bottom dollar down. But I think you can accomplish things without stomping on people, without degrading people and without treating people unfairly. He makes a nice profit. But is he a good people person? I don't think so. He's not like I want to be."
After two seasons in Minnesota, Del Rio decided to play one more year and tried out for the Dolphins in 1996. That's when he ran into a fifth-round draft pick named Zach Thomas.
That would be the end of Del Rio's playing career, where he had some standout seasons, enjoyed popularity among his teammates and gave great quotes to reporters (and wore some amazing Reebok Pumps, as seen in the photo atop this story.
"I was at the end of my career and was hoping to get another year with Jimmy [Johnson, the former Dolphins coach] down there in Miami and this talented kid came in there and just made play after play everywhere," Del Rio told the AP in 2006. "It was obviously a good, sound decision by Jimmy. I've been fishing with Jimmy and joked, 'Come on, Jimmy, what the heck?'
"Jimmy made the right decision. It's borne itself out. I was at the end of my career, ended up not playing anymore and Zach's gone on and been a Pro Bowl guy and a very good player."
Said Thomas: "I learned a lot from Jack. He was a great player in his 11 years. He was a heck of a player that I looked up to, but I didn't take his job. Everybody said I took his job. That's not what happened. It's just Jimmy wanted to look toward the future, and that's how it panned out."
Either way, the answer to the question in the headline is easy: Yeah, Del Rio was pretty darn good as a player.
And by this time next year, he might be back at his old stomping grounds in USC. Where, via Getty Images, he once looked awfully mean while wearing catcher's equipment.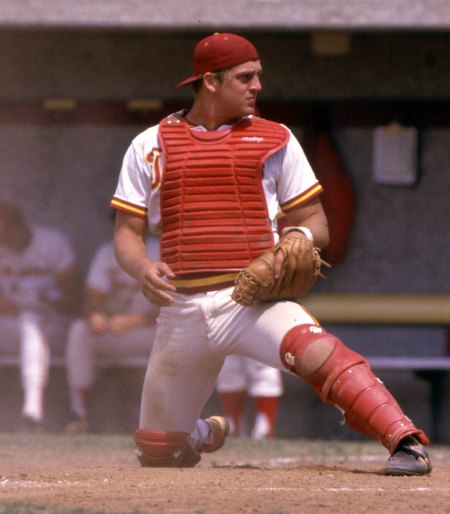 Follow Josh Katzowitz on Google+
Jeremy Kerley wins the award for most creative excuse for failing a PED test

Here's every official injury designation for each NFL team for Week 15

Chicago's young QB has steadily improved his game and was superb against the Bengals a week...
This why more people should get married at football games

Larry Hartstein has his finger on the pulse of the Bears and has a strong pick for Bears-Lions...

Peyton Manning has taken his talents to Hollywood