WATCH: Browns' Josh Gordon needs to work a bit on his run blocking
Josh Gordon goes over 200 yards receiving in two straight games, but he also takes runs plays off. If he wants to be great, he needs to work at his blocking.
You don't pay receivers in the NFL to block.
That doesn't mean they shouldn't.
While studying the Browns-Jaguars tape last week, I noticed that Browns receiver Josh Gordon has a tendency at times to loaf on run plays, not even making any attempt to block.
Former NFL receiver Chad Johnson, who works with us on our CBSSports.com shows, disagreed. He said that's how receivers get needed rest during a game.
I don't buy it.
If you are paid to play and run routes, you are paid to at least attempt to block. I don't care if a receiver blocks like a fullback in the hole. But at least make an attempt to shield the corner. Or take him away from the play.
Gordon, who had over 200 yards receiving the past two weeks, did neither. He jogged off the line, almost tipping off the play as you can see from this GIF below.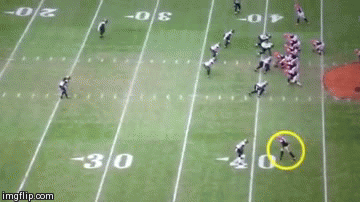 For those who say blocking by the receivers isn't important, I offer this play from the Broncos' victory over Kansas City last week. It was a 45-yard run by Montee Ball. If not for the blocks by the receivers, it's a far shorter gain.
Here's a look:
The Broncos had a first-and-10 at their own 5. They needed to get out from the shadow of the goalposts. They had Demaryius Thomas lined up wide left with Eric Decker to the left and Wes Welker in the slot inside of him. All three had corners covering them in man coverage. At the snap, Welker blocked Brandon Flowers as Thomas and Decker ran to the middle to make their blocks. Thomas came down and got a great block on safety Quintin Demps. Decker then got a hand on safety Kendrick Lewis, helping Ball cut inside of him. Without their effort, that run is a 10-yard gain at best. That's why receiver blocking is so key -- or at least a little bit of effort.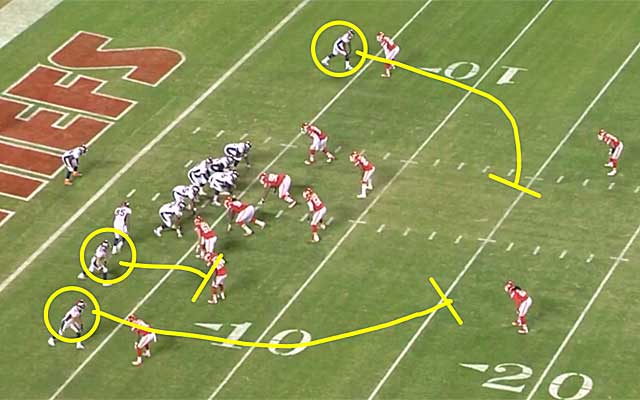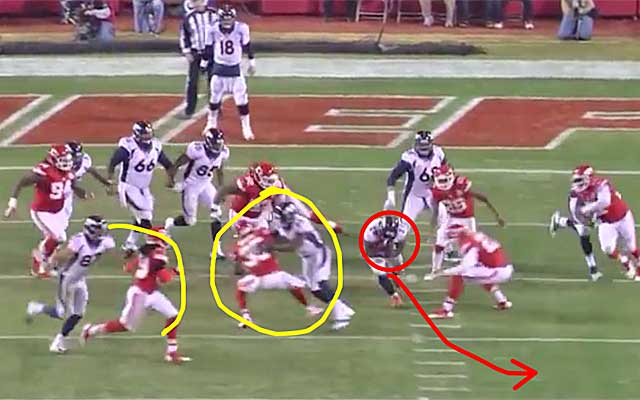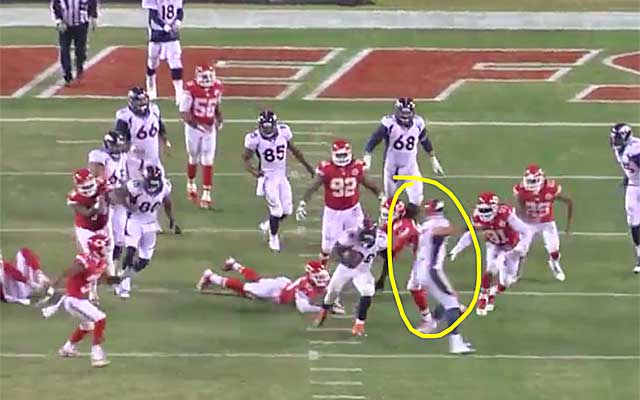 Gordon has a chance to be special. But taking plays off -- which is what he did last week -- isn't the wise thing to do. No receiver wants the Randy Moss reputation.
Dak Prescott was efficient and explosive and DeMarcus Lawrence was dominant in the Cowboys...

The Dallas receiver threw up the X after his score, and he certainly deserved it

The singer sent a message with a verse of scripture on Monday night
The Cowboys owner joined in a demonstration with the Cowboys players before Monday night's...

Look for Ezekiel Elliott and Dak Prescott to rebound after a rough outing in Denver

Quarterback Russell Wilson was one of the chief proponents for the Seahawks staying in the...