WATCH: Fan dives through TV after Seahawks lose Super Bowl
This could prove to be an expensive decision.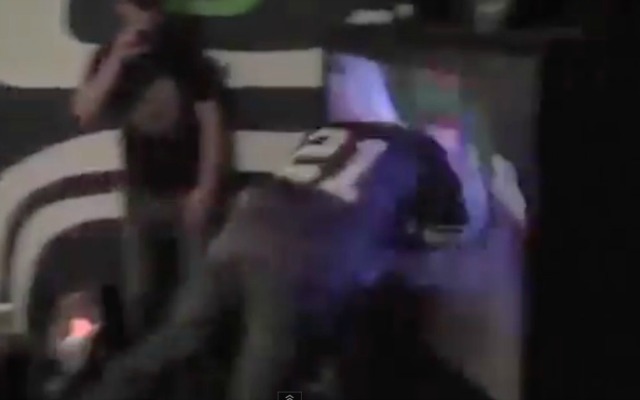 The way the Seahawks lost the Super Bowl was heartbreaking. It surely inspired many insane reactions from fans, but none may be crazier than this one. Take a look as a Seahawks fan dives through his television in the wake of Russell Wilson's game-ending interception.
Now, this is obviously not spur of the moment. He's already talking about the pick at the start of the video ("You don't throw a ******* pass when you have Marshawn Lynch!"), so my guess is he's watching replays before deciding to make that fateful leap. We've all been angry after our team loses before -- I've broken my fair share of remotes and cell phones by whipping them at the wall after a tough loss -- but I can't say I have ever seen anything like this.
But honestly, the guy diving through the screen isn't even the most amazing part of the video. No, that would be the fact that he appears to be wearing a JULIUS JONES jersey. It's either Jones or Ken Lucas, based on the players who have worn 21 for Seattle, the "S" at the end of the name and that it looks to be five letters long. Now that is strange.
All of the information you need to know about the 2018 Super Bowl

Here's all the details you need to know on watching Super Bowl LII between the Patriots and...

No one wants to give the Eagles any respect
Here's a look at the NFL's entire postseason schedule for 2018

Here's everything you need to know about Super Bowl LII

Philadelphia will try to prevent New England from winning back-to-back Super Bowls