WATCH: Johnny Manziel pretends giant stack of cash is cell phone
Johnny Manziel continues to be Johnny Manziel as only Johnny Manziel can.
• 1 min read
More NFL offseason: League minicamp dates | Latest news, notes
If you're interested in what Johnny Manziel was up to this weekend, it was a normal Johnny Manziel week. Naturally, he was pretending a stack of money was a cell phone, and it was just so Johnny Manziel.
(Via the Instragram page of jtgolfer99)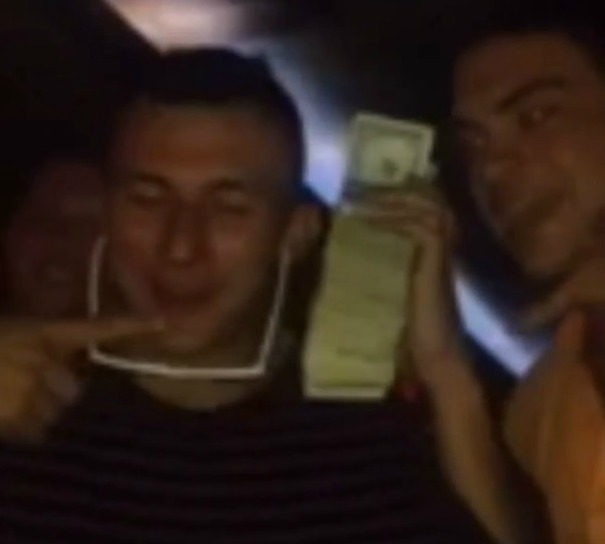 Watch below, but BEWARE: there's some NSFW language.
Add this to an offseason celebration in which Manziel rode an inflatable swan and hung out in Las Vegas and, basically, did whatever Brian Hoyer's backup quarterback wanted to do.
The Cleveland Plain Dealer on Monday asked the Browns for comment on the latest Manziel news. They declined to do so.
Apparently the video was taken this past weekend in Houston where he was participating in the city's celebration weekend and where Manziel was hanging out with Drake.
But Manziel's continued media-spotlighted celebration also seems to be alienating some of his teammates. Like linebacker Paul Kruger.
RT @TheMontyShow: Paul Kruger told me Hoyer should be the starter in Cleveland and he is tired of talking about #Manziel

— Dustin Fox (@DustinFox37) June 16, 2014
Aside from Kruger, running back Ben Tate also recently seemed annoyed with all the Manziel coverage. But hey, at least it's easier to deal with this than the Tim Tebow hysteria.
"I would become concerned if there was something criminal, and I'd be concerned if it affected his job,'' Pettine said earlier this month. "I think there's a lot of our guys when they leave here, that if they were followed around, you'd get some very similar pictures. I don't know about an inflatable swan, but I think you'd still get some pictures."
And now, an Instagram video.
Can the Vikings become the first home team to play in a Super Bowl?

Wondering which teams will be advancing to Super Bowl LII? You've come to the right place to...

Ken Norton Jr. didn't even last a week in San Francisco
One bettor in Vegas is going to make some serious money if the Jaguars win it all

The Jaguars, Vikings and Eagles have combined to win exactly zero Super Bowls ever

The Steelers wilted under the pressure of the postseason