WATCH: Kirk Cousins, Antonio Brown smash another world record
The duo now holds two Guinness world records.
• 1 min read
For two players who might not ever play for the same team, Kirk Cousins and Antonio Brown sure seem to be productive together on the football field. Earlier this month, we saw the Redskins quarterback and Steelers wide receiver team up to set the world record for the most one-handed catches in a minute. Now, another video has emerged.
This time, the duo set the Guinness world record for the most behind-the-back catches in a minute with 27 completions.
"I always wondered when I was born if I would do something special, and today I think I have," Cousins joked.
AB84 wasn't satisfied with 1 @GWR.

"Most Behind-The-Back Catches" in 1 min?
No problem with help from Kirk Cousins. https://t.co/uJYIV4z0sY

— NFL (@NFL) February 20, 2016
Brown quickly added, "You like that," because somebody had to use Cousins' catch-phrase.
In other news, the duo is one video away from Steelers nation leveling tampering charges at the Redskins. Browns' contract does expire after the 2017 season and, by then, Cousins could be rising up the quarterback ranks while Big Ben continues to age ...
Just saying.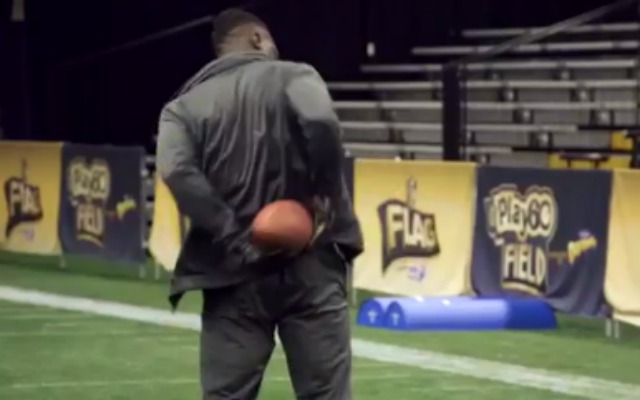 There is a lot on the line for everyone involved in Conference Championship weekend

Jackson thinks that Winston needs to just be himself

SportsLine's No. 1 NFL expert just locked in his teasers for NFL conference championship w...
Wentz is doing everything he can to help Nick Foles lead the Eagles to the Super Bowl

Bell reportedly showed up for only the last five minutes of the team's walkthrough

Two super-sized runners and a pair of tall wideouts have the skills to shine during a week...