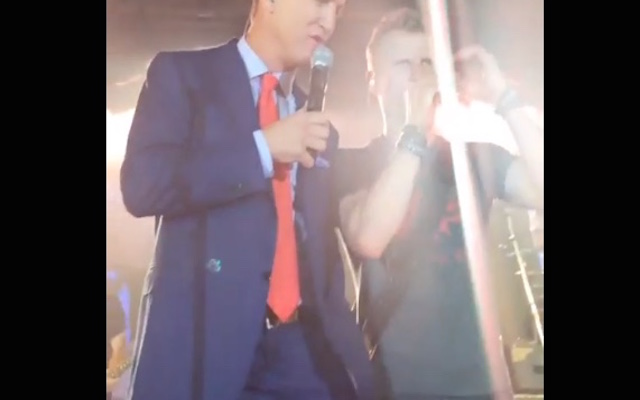 Peyton Manning is one of the best to ever strap on pads and throw footballs in organized professional tackle football games. Whether you think he's the greatest of all time or not, there's really no denying his football talent. Well, he's apparently got some other talents, too.
At a charity gala for his children's hospital, Manning got on the microphone and sang Johnny Cash's "Folsom Prison Blues" along with country music singer Dierks Bentley.
It's difficult to hear Manning's voice, and it appears he has to look to make sure he gets all the words correct, but this would still be extremely impressive... if Manning hadn't done the exact same song at the exact same gala last year, only with a different partner in country singer Jake Owen.
Great job raising money for the kids and everything, No. 18, but be more creative with the song choice next time. A suggestion, if I may.