WATCH: Rob Gronkowski shaves his head for kids with cancer
Gronk no longer has hair, but he did it for a good cause.
• 1 min read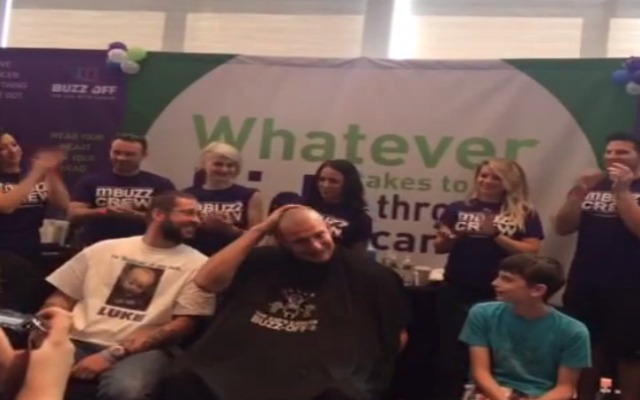 Rob Gronkowski's busy summer is still going full throttle. Next up for Gronk? Shaving his head. 
On Sunday, that's exactly what Gronk did, shaving off his hair to support kids with cancer.
.@RobGronkowski will be going bald for kids with cancer today at @buzzforkids Buzz Off at @GilletteStadium pic.twitter.com/VM8jvERjxG

— New England Patriots (@Patriots) June 7, 2015
And, thankfully, there's footage of Gronk doing the good deed. 
Hair's gone! @robgronkowski buzzes his hair at the Buzz Off for @buzzforkids https://t.co/EurtCTeb9L

— New England Patriots (@Patriots) June 7, 2015
As the Patriots' tweets indicated, Gronk was particpating in a program called Buzz Off, which aims to support kids with cancer. According to Buzz Off's website, "participants raise money by asking family and friends to sponsor their participation." On a more basic level, the purpose seems to be to "honor and support of kids with cancer; kids who don't have the choice to lose their hair."
Good man, that Gronk guy.
Here's an up-to-date look at the 2018 Pro Bowl roster

New England is 3-0 wearing white in Super Bowls under Bill Belichick

Bettors are favoring the Eagles to keep Super Bowl LII close, but the Patriots remain clear...
No one wants to give the Eagles any respect

The three-time Grammy winner will sing before Super Bowl LII on Feb. 4

Here's a look at the NFL's entire postseason schedule for 2018