Week 6 Broncos-Jaguars spread could be close 'to four TDs'
Already looking ahead to Week 6, the Broncos-Jaguars game could feature a gambling line that's close to four touchdowns.
• 1 min read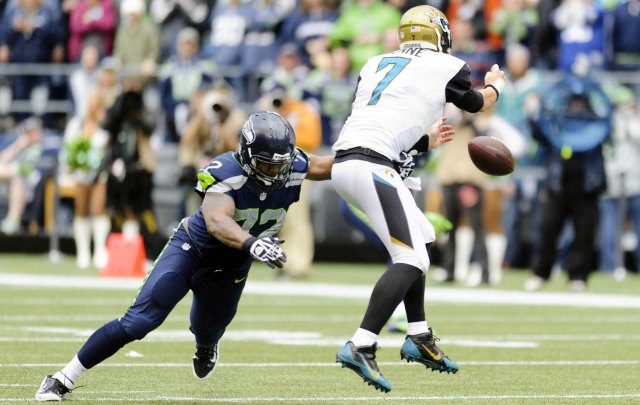 We're still 13 days away from the Week 6 matchup between the Broncos and the Jaguars, but that doesn't mean it's too early to talk about what the betting line will be for that game. The contest likely won't be epic, but the spread might very well be.
Here's what Kevin Bradley, the Bovada.lv sports book manager, thinks:
"With the Broncos rolling once again [Sunday] and the Jags getting blown out, I have been asked numerous times already what the projected Week 6 spread will be when Denver hosts Jacksonville," Bradley said. "Before yesterday I would have said it would be three touchdowns but considering [Sunday]'s results, the fact that Seattle easily covered 19.5 at home against Jacksonville, and how our bettors have been pounding Denver every week and betting against the Jags like it is free money, this spread is looking closer to four touchdowns. Barring any injuries or something very dramatic occurring, I would expect this to be the biggest spread we have ever posted."
The largest NFL spread in history was when the Steelers were -27 against the Buccaneers on Dec. 5, 1976. Pittsburgh won that game 42-0.
Pretty impressive (or if you're a Jaguars fan, pretty disheartening), huh?
Consider this your fair warning: get your ATM cards and bank withdrawal slips ready to go for next week.
Follow Josh Katzowitz on Google+
The former Buccaneers kicker did not have things start well for him in Chicago

Bears special teams showed up in a big way against Arizona

Beast Mode got loose with Oakland and looked pretty impressive in the early going
Beast Mode was one of several players to sit during the Raiders-Rams game

The cleaning staff in Houston missed a couple of things while cleaning up after Super Bowl...

Marvin Jones had some serious fun in the end zone after scoring against the Jets