The perfect plan for the New York Giants to help stem their malaise after years of hit-and-miss personnel decisions?
One name. Two spellings. Two players.
Muhammad Wilkerson. Mohamed Sanu.
The Giants might not land either. And Wilkerson most likely will only be available via trade after getting hit with the franchise tag by the Jets. But these two names have generated a fair amount of buzz within the organization, sources said, as the franchise prepares for an offseason in which it aims to be active at the deep end of the free-agent pool.
Both rank among a small number of players viewed in the most favorable terms by the team's brass. Both would fill immediate needs, and both already have very strong ties to the greater New Jersey area and grew up Giants fans. They are prime targets, make no mistake, though their acumen among a widely suspect and pedestrian free-agent class makes them top candidates for numerous teams beyond Big Blue. If the Giants were able to land them, coupled with some lesser signings and an astute draft class, it might go a long way to getting the team back atop the standings of the mundane NFC East in Ben McAdoo's rookie season.
The Giants have ample cap room, they have money to spend, and ownership is committed to ending this non-playoff funk and re-establishing the team as an NFC contender. While this franchise is never going to run around like crazy setting the market at multiple positions and there will always be a measure of calculated restraint to their machinations, the import of this offseason is lost on no one. They need multiple impact players on both sides of the ball. The defense in particular is lacking in an identity, as well as blue chip players. Focusing the rebuild around Wilkerson makes tremendous sense and it's a strategy the team's brass has long been mulling.
First off, Wilkerson very well might be the best potential free agent in the NFL, regardless of position. An astute Sports Illustrated list recently placed him tops overall -- ahead of even Von Miller -- and few players are as impactful and dynamic and versatile as Wilkerson. He can dominate lined up over the center and he can dominate lined up over a tackle and he could probably be moved around to outside linebacker as well and play without his hand in the ground. He is a freak of nature, the closest facsimile to a J.J. Watt as there is in this league and he's just turned 26. He merits Ndamukong Suh-type consideration and compensation and if he were able to hit the open market he just might push that $60 million guaranteed threshold.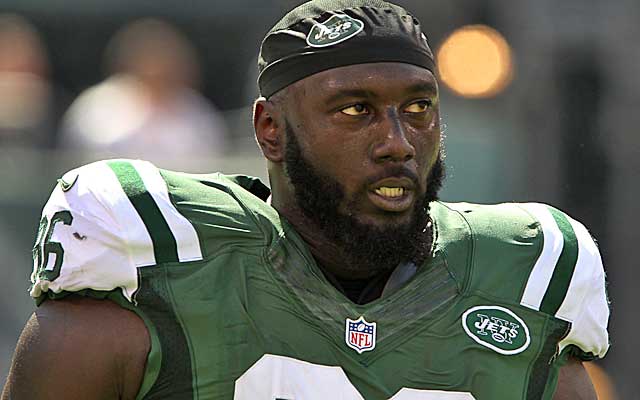 But the Jets are far too smart to let that happen. The Jets have to franchise Wilkerson and they will franchise Wilkerson, but then things could get interesting. With Sheldon Richardson and Leonard Williams still very young and in the fold, the Jets already have substantial resources tied up in their defensive line and they have many other issues -- no capable quarterback currently under contract, for example -- and Wilkerson would fetch, I imagine, at least a first-round pick in return and perhaps much more. Teams are generally reluctant to not only give up multiple high picks and then also pay a free agent top dollar, though Wilkerson may be an exception and while the Giants in particular would be judicious in that regard, and landing Wilkerson may prove to be remote, it is by no means out of the question.
Particularly, if they could land Wilkerson for a first-round pick, there still could be considerable value in making that play. How many first-round picks in this upcoming draft will be more impactful than Wilkerson over, say, the next three years? And, more to the point, how many of those handful of truly breakout first-round picks would be doing so at a position of acute need for the New York Giants in the manner in which Wilkerson would? And given how up-and-down the nature of the draft is on the whole, would it really be that big of a gamble to put those resources into someone like Wilkerson, who could reshape the Giants defense, at a significantly higher compensate rate, than it would rolling the dice on the 10th overall pick? Turning that asset into something of a can't-miss proposition may be the best play for recently-embattled general manager Jerry Reese, who enters this season under extreme scrutiny.
As to what type of contract makes sense for Wilkerson, well, I'd look first and foremost at what the Bills gave Marcell Dareus prior to the season. It's worth noting that was with a year still remaining on Dareus' contract, whereas Wilkerson has already played out his rookie deal including a fifth-year option.
As noted, Wilkerson is a handful lined up inside and is more versatile than Dareus and hasn't had the weight red flags and the off-field red flags that Dareus has carried. And Dareus received a $25M signing bonus while still a year from hitting the market and $43M fully guaranteed at the time of signing and a $60M injury guarantee and a deal that averages $16M a year.
The Bills, frankly, got throttled in the negation by the agent of Dareus, Todd France, but that's not Wilkerson's problem. I'd say he is the better player and he has competed in the same division against the same offenses and Wilkerson has 6.5 more sacks since 2011, when both were first-round picks. Wilkerson he has 31 stuffs to just 11.5 for Dareus, with nine forced fumbles to two. That the Jets have never put anything on the table in the remote vicinity to what Dareus makes and while that could change, conceivably, in the coming weeks, the end-game here could result in a tag-and-trade, in which case I would add the Raiders and Browns as strong potential suitors, and I wouldn't entirely rule out even a team like the Patriots sniffing around on potential compensation for the defensive lineman.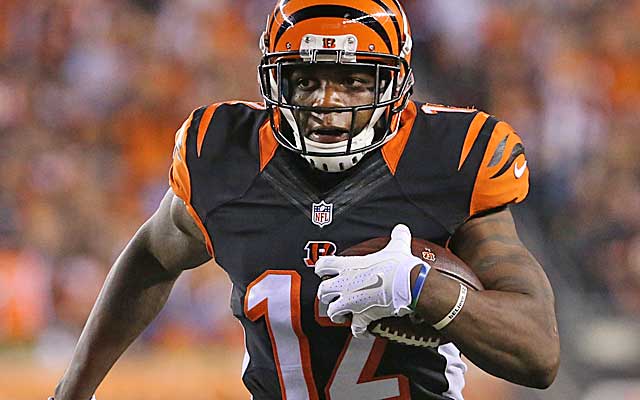 As for the Giants, there are so few real difference-makers among the potential free agents, and there is such a lack of pass rush available that their interest in Wilkerson is a no brainer. There is such a need along their front seven for more brawn and skill. We'll see to what extremes they are willing to go to make it happen.
There are a multitude of other potential options at the receiver position, where the Giants are prioritizing finding a Robin to go with their Batman (Odell Beckham, Jr.), but few fit the bill as well as Sanu. The Bengals, his current employers, have never made a real concerted effort to retain him and they have a slew of potential free agents to sort through themselves as they try to keep their many starters who are set to hit the market (including Marvin Jones, another receiver of theirs who will do quite well in free agency himself). But with Victor Cruz's career in jeopardy and the Giants needing a presence in the slot and on the outside, Sanu ranks high for them.
Sanu thrived as the top guy for the Bengals a few years back when A.J. Green missed a chunk of time. He would already fit in the offense the Giants run and while he will hardly be the only receiver they reach out to as soon as NFL rules allow, he will be someone very much on their radar. Adding Sanu at say, $5M a year, to compliment OBJ would help further open up an offense that, let's face it, even with Wilkerson anchoring on the other side of the ball is going to need plenty of scoring support to make the team competitive while the defense is being reconstructed.
Regardless, expect the Giants to be shopping in some free-agent aisles in which they might not normally peruse. They will be pushing hard to improve their roster in March as well as the draft and they'll be among the more active teams squeezing the oranges and trying to weed out the lemons and if they get their way, there well could be a couple of Mos who end up in their cart.