Raiders general manager Reggie McKenzie has enjoyed almost universally positive reviews for what could be a transformative offseason in Oakland. And I'd like to echo those thoughts as well.
With one caveat: Don't stop now.
Yes, Raiders owner Mark Davis has shown more of a willingness than ever to spend big this offseason, and yes, with McKenzie helping change the culture of the franchise and with quarterback Derek Carr poised to leap into the upper echelon of the NFL, Oakland has become a much more desirable destination for free agents (even while still playing in that dump of a stadium).
With the prospect of possibly moving to Los Angeles in a year -- where a sparkling, world-class facility would await just a few years after that -- at no time since the mid-1990s have the Raiders had this kind of cache, or seemed to be this close to actual contention. It's been decades since they have seemed to have this kind of positive inertia and momentum. And as much as they have invested in the turnaround to this point (after years of marginal spending), there is still one more potential prize for them to explore as the second wave of free agency wraps up and with all of the league's top brass begin assembling in Florida this weekend for the annual spring ownership meeting.
So I'd urge McKenzie to make a concerted effort to explore what it would take to lure explosive defensive lineman Muhammad Wilkerson from the Jets as he sits on a franchise tag -- and hasn't even explored a long-term deal with New York yet. Those two sides have never come close and they might never come close.
With the Jets still without a quarterback and with them wanting to fuel their resurgence through the draft, ultimately a trade still might make the most sense for them. The Jets won't go around actively shopping him, but if someone comes at them offering real assets, well, they'd have to listen. That's how pro sports work.
And with what little true talent that existed in this free-agent class already picked barren, Wilkerson would be Oakland's last real chance to land a blue-chip player ahead of the draft. There are no shortage of numerous reasons for them to do it.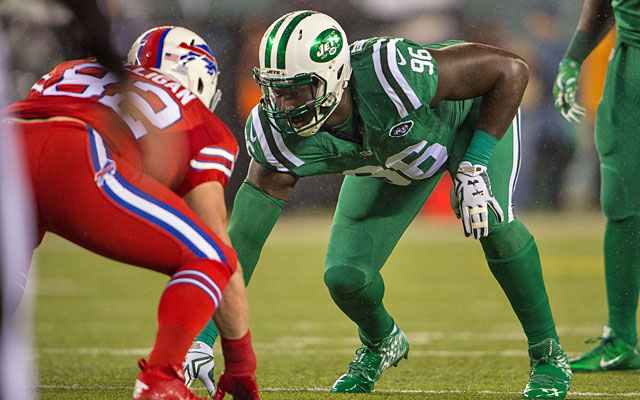 Let me explain.
Yes, the signings of guard/tackle Kelechi Osemele, corner Sean Smith, outside pass rusher Bruce Irvin, the addition of tackle J'Marcus Webb and the re-signing of left tackle Donald Penn have fortified this team to make gains in what's become a very murky AFC West (post Peyton Manning and Brock Osweiler). The offensive line might be the best in football, Carr and receivers Amari Cooper and Michael Crabtree should score a lot of points. On offense, optimism abounds.
And Smith adds a veteran ballhawk to what was a suspect secondary, and Irvin is an outside presence to compliment game-changer Khalil Mack, and I also fully expect the Raiders to add pass-rusher Aldon Smith to their mix if/when he returns from year-long suspension.
But let's keep in mind just how bad that defense was last year (and the leadership void that exists with Charles Woodson and Justin Tuck -- Smith's mentor -- not retired). And, I'd also note, that while the Raiders currently rank fourth in the NFL with $36.7 million spent for 2016 in free-agency signings, I'd also note that Osemele is really the only true big-ticket item McKenzie invested in. That is a record setting guard contract that essentially binds Osemele to the Raiders for at least 3-4 years.
But, I'd also note, that if Irvin does not work out -- he's had off field issues before -- that deal could be for as little as one season (at $12.5 million). And if Smith's play slips and or if he suffers off-field issues again (he was suspended for four games in Kansas City last year), well, that deal could be as little as one year, $11 million. Yes, the true guarantees at the time of signing for both players equals $23.5 million, and they can be out of both after one season if need be. And McKenzie's patience resulted in him getting Penn at a bargain price as well.
Oakland showed restraint in not going bonkers in bidding wars for less-proven players like Janoris Jenkins and Olivier Vernon, and that patience served them well. But there still should be some money to spend, and, again, adding one more long-term pact to go with Osemele could make all of the difference in the world.
The Raiders and Jaguars were the only teams in the NFL who entered this offseason below the new 89-percent-to-the-cap spending minimum established in this collective bargaining agreement. And they have made some strides, but let's also keep in mind over the past four years Oakland has been at the bottom of the NFL in actual dollars spent of players -- 32nd in 2012, 30th in 2013, 22nd in 2014 and 26th last year. Even with this recent splurge, the Raiders stand 19th in the NFL right now in committed cash to payroll in 2016 ($129 million; they spent $135 million on payroll a year ago).
Yes, they still have draft picks to sign, so that figure will go up, but they are also picking lower than they usually have. Yes, their revenues are always at the bottom of the league due in large part the stadium issues, but it's been a long time since average fans have been this ready to buy-in on the Raiders, and the fact is if the Chargers pass on moving to Los Angeles with the Rams, well, Davis will have his team there in nanoseconds; if you are going to L.A., you'd better be ready to win and win people over and have ample star power.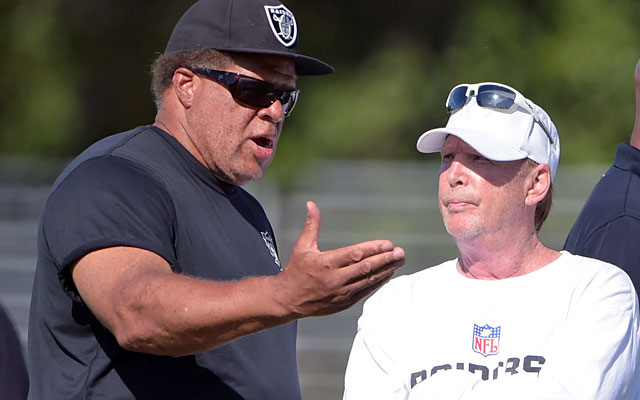 Adding Wilkerson would be a massive boost. It, when coupled with Smith's return, would give Oakland one of the most potent front-sevens in the league, and could you imagine a "NASCAR" package of sorts with Mack rushing from a middle linebacker spot, Irvin and Smith on the edges and Wilkerson anchoring on the interior as a defensive tackle? Game changer.
Wilkerson wouldn't need any provocation to join Oakland. He sees what they are building there and would leap at the opportunity to come on board. If Jets owner Woody Johnson ever had any real interest in keeping the versatile player, well, he's never displayed it, failing to budget for a fair-market deal for him under two different regimes and dating back several years. He could've had Wilkerson at $13 million a year a year ago and balked.
Now, with Marcel Dareus getting $60 million guaranteed and guys like Vernon making $18 million a year, the market has moved massively and Johnson continues to lag far behind. So why not get together with Davis down there in Boca Raton next week and work something out? Maybe a couple of second-rounders?
Because I can promise you this much -- Oakland's football people have been infatuated with Wilkerson going back to last spring, when trade rumors percolated after the Jets drafted defensive lineman Leonard Williams in the first round. Oakland had interest then and still would now. With Wilkerson on board they'd have a lynchpin who could help them toggle even more seamlessly between a 4-3 (Wilkerson could play three or five technique) and a 3-4, where Wilkerson already moves between tackle and end.
With nose tackle Dan Williams and young end Mario Edwards on board, adding Wilkerson would boost that front line and make the Raiders that much more stout against the run and attacking the passer. Add one of the impact inside linebackers in this draft in the first round, and you could have the makings of a truly elite defense.
Keep in mind, the Raiders ranked 22nd in points allowed, 22nd in yards allowed, and tied for 14th in sacks. Irvin has been very hit or miss, and didn't develop as Seattle had hoped. Aldon Smith isn't even eligible for reinstatement until mid-November.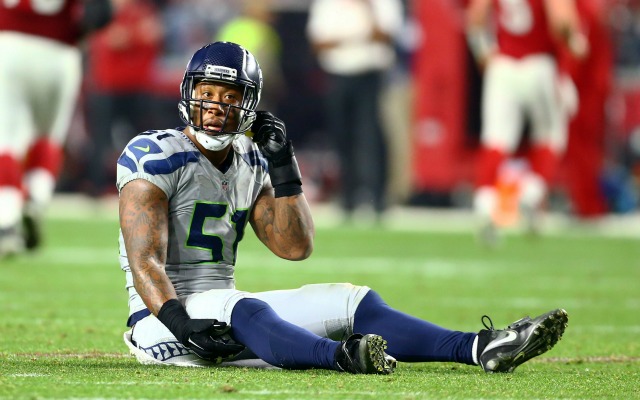 Adding Wilkerson, still just 26 years old, would bring stability and bite to that defense, a piece they could count on for years to come. It would be the most impactful move of any this offseason, I believe.
(And someone please explain to me why the do-nothing Browns haven't at least explored dealing for Wilkerson? If I am Seattle GM John Schneider, I'd think long and hard about trading disgruntled end Michael Bennett and dealing my late first-round pick for Wilkerson, too.)
It wasn't all that long ago that Al Davis traded for Patriots versatile end/tackle Richard Seymour -- a similar player -- parting with a first-round pick at a time when the Raiders were drafting much higher and when they were anything but a single player away from truly turning the corner. Now they may be just that, one more piece away from surging near the top of the AFC.
They may be able to bend the Jets' ear without having to part with their first-round pick and now Mark Davis would do well to channel his father's aggressive tendencies and explore a move that might result in the Raiders' final game at the decrepit O.co Coliseum coming in mid-January, in the playoffs, celebrating a division title.