WWE invites Michael Sam to appear on Sept. 8 'Monday Night Raw'
If Michael Sam is looking for something to do on Sept. 8, he has an invitation to show up on WWE's 'Monday Night Raw.'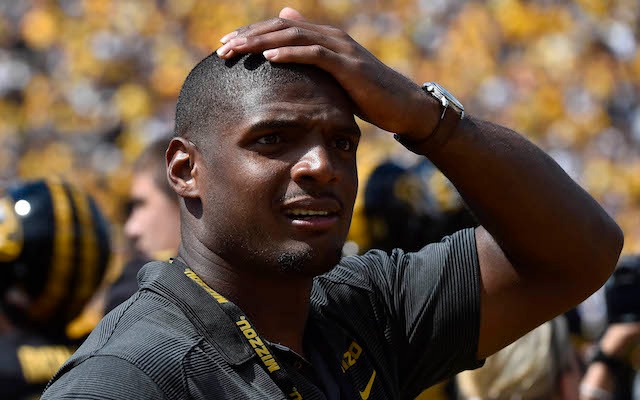 If Michael Sam doesn't have a job by next Monday, he has at least one standing offer. WWE has invited Sam to appear on the Sept. 8 episode of Raw.
2013 @SEC Defensive Player of Year & @NFL @STLouisRams draft pick @MichaelSamNFL invited to @WWE #RAW next week! pic.twitter.com/mbaJy4WuR4

— WWE (@WWE) September 2, 2014
During Monday's broadcast, the company said it would give Sam an 'open microphone' where he could tell his side of the story -- whatever that means.
Call me crazy, but I don't think WWE is going to get the first post cut day interview with Sam. The rookie defensive end was released by the Rams on Saturday and still hasn't found a team to sign with. 
Although showing up on Monday Night Raw probably wouldn't make any sense for Sam, the offer makes plenty of sense on Vince McMahon's end. The WWE owner is known for outrageous stunts and what better way to go up against Monday Night Football next week than airing an interview with Sam.  
If Sam backs out, maybe Ben Roethlisberger could go instead. The Steelers quarterback is a big WWE fan who was at the Royal Rumble in January. 
The Steelers didn't have to look far to find their replacement for Todd Haley

The pop superstar will seek halftime show redemption at Super Bowl LII

Our computer model simulated the AFC and NFC title games 10,000 times with surprising resu...
Todd Haley's name has also been floated as a possible replacement

It wasn't the matchup that we expected, but the Jaguars would argue that's everyone else's...

CBS All Access allows viewers to stream every NFL game on CBS in their local market