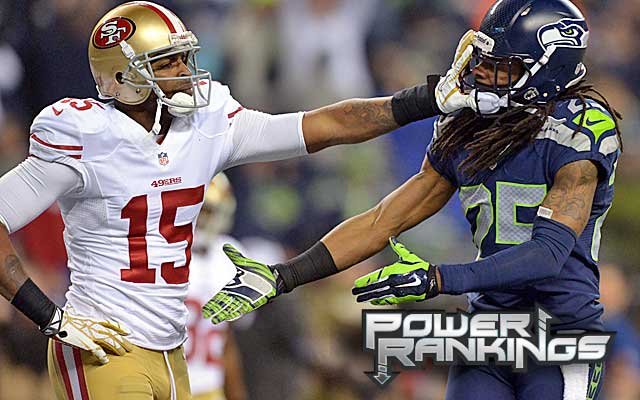 As we close the book on the 2013 season, it's time for one more batch of Power Rankings and, as usual, the Super Bowl winner is at the top.
The Seahawks earned the top spot by blowing out the Broncos 43-8 in Super Bowl XLVIII Sunday night. They suffocated the league's top offense with an all-time great defense.
Now comes the hard part: Staying on top.
When I reach this point, I wonder if the team at the top now will top my rankings in the fall. The answer is yes.
This Seattle team is young, with an average age of 26, and has a lot of key players on small contracts. And the quarterback, Russell Wilson, is improving.
They will be right back in the mix again.
One problem: Their division is brutal.
The 49ers came within a play of winning the NFC title. The Cardinals beat them in Seattle in December and the Rams are improving.
Can the Seahawks navigate the mine field that is their own division? Will the loose ways come back to bite them as they try and repeat?
Repeating is tough. I don't expect them to do it.
But based on what they did Sunday night, they are in the top spot here, and will also stay there when the 2014 season begins.