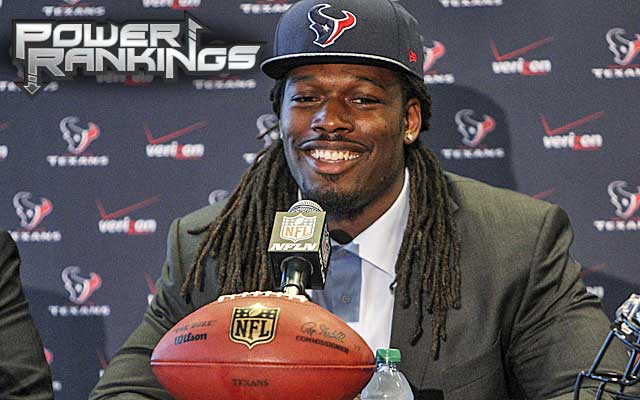 More Draft coverage: 2015 Mock Drafts | 2015 Top 100 | 2014 Draft Grades | News
Now that the 2014 NFL Draft has come and gone, we can officially look to the upcoming season since training camps open a little more than two months from now.
With camp rosters pretty much set, save for a handful of transactions, I thought it a good time to take another shot at my Power Rankings.
This batch, unlike the last one, is done more with an eye on next season. So there might be some surprises for you as to where some teams are placed (relax, please). Just remember, we have a long way to go until kickoff.
Things will change. They always do.
For now, I have the defending Super Bowl-champion Seattle Seahawks in the top spot. They have a lot of talented players coming back, despite some hits in free agency, and that defense should be as good as ever.
They also have in quarterback Russell Wilson a player who might be just scratching the surface of what he can do -- even if I still think many are rushing his ascent to stardom.
I think a team like Seattle has to lean on Wilson more if they are to repeat. Defense and running game can carry you one season, but it might not be sustainable, which is something we've seen over the years.
So as Wilson gets more of a stake, we will find out more about the Seahawks. He loves the game. He loves putting in the work, so we should expect to see growth. I know I do.
If so, the Seahawks will be good for a long time.
One thing for sure heading to 2014: We have a lot of middle-class teams that could go either way, depending on a player -- mostly the quarterbacks -- or two.
That's what makes predicting seasons and doing these ranking so tough to do.
Of course, it won't be any easier when I bring out another batch right before the season.
You will hate them now. You will hate them then. And you will hate them each and every week of the season.
But I wouldn't want it any other way.