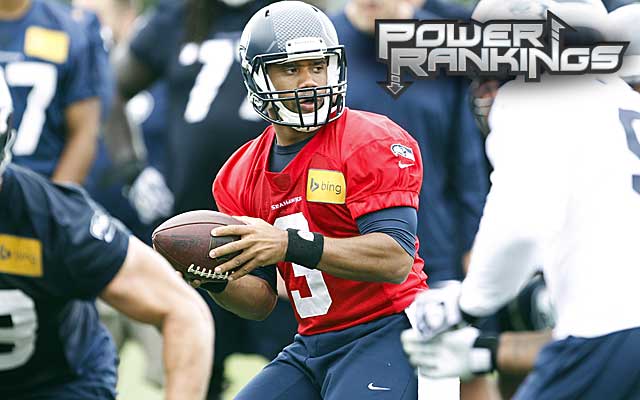 More NFL: Training camp dates | Prisco's Top 100 | Kirwan's Top 100 | Latest news
It's late July and NFL training camps open this week, which means it's time for another batch of Power Rankings, a way to set you off before some of your teams even hit the field.
Just don't hold me to these rankings. There are reasons. In the next six weeks, we will surely see injuries impact teams in a big way. We will see young players emerge, players who could change our thinking on a team.
We will see older players show their age. We will see some teams come together, and some that will not.
All of that will change how the Power Rankings will look in September. One more thing: It's simply too easy to just put the "supposed" good teams at the top now, when the reality is that two or three of them will not be nearly as good this season as a year ago.
I have the Seattle Seahawks and Denver Broncos, last year's two Super Bowl teams, ranked at the top right now, but you can bet that one or even both of them will be watching the Super Bowl in February.
History says so.
I am not going to make that proclamation for certain right now -- hold off on those rip jobs -- but I might in a month or so when it's prediction time.
For now, I will fall into the trap of putting the power teams at the top.
Just don't expect them to all stay there come September.