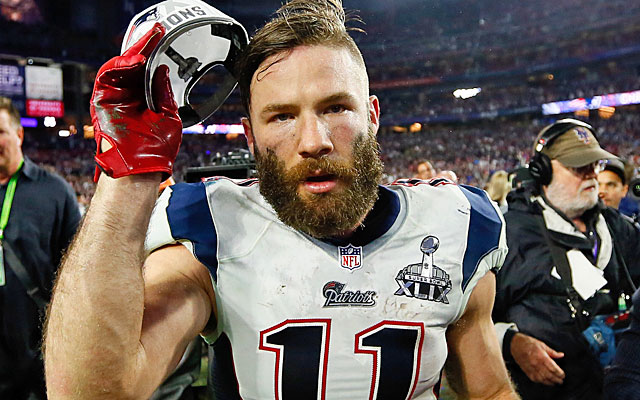 Patriots wide receiver Julian Edelman passed a concussion test during the Super Bowl on Sunday, allowing him to continue to play, a source told the Associated Press. Edelman appeared groggy after he was leveled by Seahawks safety Kam Chancellor after a 21-yard completion with just under 11 minutes remaining in the fourth quarter.
After the offensive series ended, Edelman was checked on the New England sideline by medical staff and an independent neurologist and cleared to return, the source said.
Following Sunday's 28-24 win, Edelman said, "We're not allowed to talk about injuries." Coach Bill Belichick also chose to dance around the topic Monday.
"I'm a coach, and I had a deal with our trainers and doctors," he told reporters during a press conference Monday. "They're the medical experts and they don't call plays, and I'm the coach and I don't get involved in the medical part. When they clear players to play, then if we want to play them we play them. The plays we call, I don't have to get approval from them. It's a good setup."