Business season primer: Focus on benchmark deals, Graham situation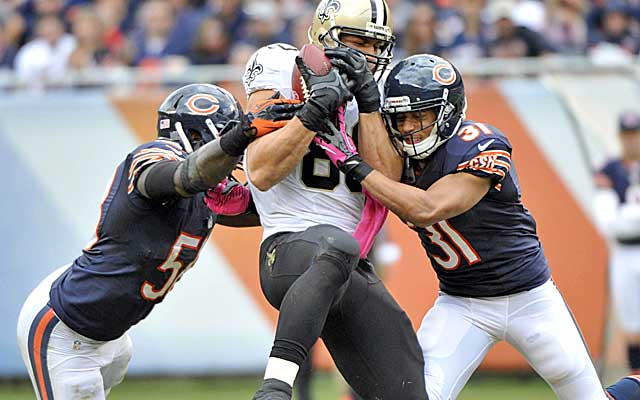 More NFL offseason: NFL Mock Drafts | Prospect Rankings | Top free agents
The NFL business season is upon us, and there are a several things to keep an eye on.
• The competition committee is in Naples, Fla., examining expanded safety procedures, officiating, centralized replay, expanded playoffs and expanded game day rosters among other issues. One NFL owner told me a centralized replay system will be expensive but worth it.
• Franchise tags are in the now-or-never phase, but I suspect (as I have all along) that few players will be tagged, even though many clubs have the salary cap room to absorb a franchise tag.
• For Draftniks, pro days become the news of the week. I have been watching a lot of college tape, talking to NFL people and even getting in rounds of golf with a few decision makers.
As business season gets under way, here's what's on my mind:
Benchmark deals
Deals consummated right before the start of free agency can have a major impact on free agents.
Eagles WR Riley Cooper's deal (5 years, $22.5 million with $8M guaranteed) will have an effect on Golden Tate, Julian Edelman, and James Jones.
The deal center Jason Kelce got from the Eagles (6 years, $37.5 million with $13M guaranteed) represents the opening bid for Browns center Alex Mack, if he's set free, and it should effect Evan Dietrich-Smith as well as Brian DeLaPuente.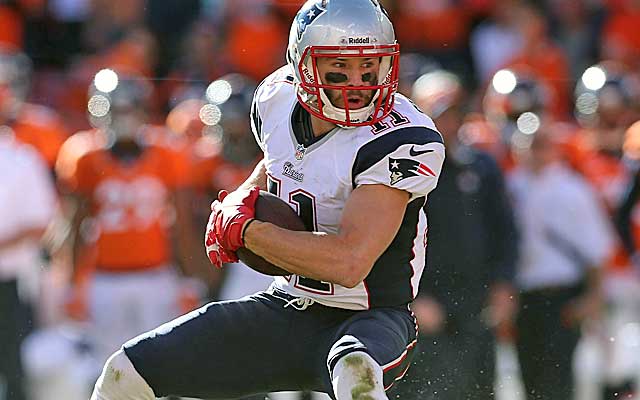 Baltimore TE Dennis Pitta's deal (5 years, $32 million with $16M guaranteed) may only be the starting point for Jimmy Graham, though Jermichael Finley and Brandon Pettigrew are thinking they deserve something in Pitta's ballpark.
The Graham Gano deal (4 years $12.4 million, $4M guaranteed) throws a wrench into teams trying to sign a kicker. I'm sure Seattle's Stephen Hauschka is looking at the Gano deal.
The Jimmy Graham situation
A couple of weeks back, I said the NFL needs close to 20 franchise tag designations and Jimmy Graham is a perfect example because he is not a traditional tight end. There is no rule stating a tight end must line up next to a tackle to be a tight end. The traditional alignment of a tight end went out the window when Shannon Sharpe was causing fits in the 1990s, followed by Tony Gonzalez.
What you ask a tight end like Graham to do from a slot or wide position can be very different from a wide receiver, though he'll want to be paid like one. Now, since there is no franchise tag that fits what Graham does on the field, he'll probably file a grievance over his tag value unless the Saints get a deal done soon in the neighborhood of $9 million a year.
The NFL could have prevented this issue reaching this point had it anticipated the tag challenges. It will not stop with tight ends, and they should have seen this issue coming when Terrell Suggs challenged the system in 2008.
Still cap work to do
There are only two teams that really have some work to do to get under the 2014 salary cap. Help came when the league adjusted salary cap up to $133 million to put most teams in the black and ready to open for business.
But the Dallas Cowboys and the Pittsburgh Steelers still have work to do and both teams have some options. A little over a week ago Dallas was $27 million over the cap and the Steelers were $15 million over. They have reduced their problems significantly, but soon it will be time for some big measures.
The Cowboys could release DeMarcus Ware and get out from under his $12.25 million salary, but his contract has four years left and most of the bonus money has been paid, which means Dallas could combine a pay cut and bonus money to reduce Ware. Miles Austin could join fellow receivers Sidney Rice, Nate Burleson and soon-to-be-released Santonio Holmes, which would save the Cowboys another $5 million. Sean Lee has a contract in place till 2019, which looks like one the club could convert salary into signing bonus to create close to $5 million in space.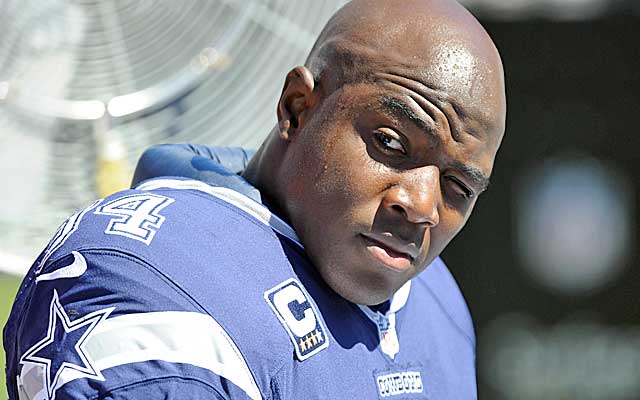 Pittsburgh has a smaller cap problem and more options to make life easier in the Steel City. There is speculation the team may release Lamar Woodley and save $8 million, but he still has to be replaced on the field. I suspect a salary cut with incentives to earn the money back is the way to go with him. Ike Taylor only has one year left on his deal, so converting salary to signing bonus isn't an option and extending his contract at 33 years old isn't a good idea either. Troy Polamalu could be a candidate for a reduction, with incentives to earn it back, just like Woodley. In the end it may just be time to do a new deal with QB Ben Roethlisberger. He has two years left on his deal at $12 million and $11 million per year. The going rate for QBs of Roethlisberger's caliber is in the $20 million range. With the projected growth in the cap over the next few years, now is the time before up-and-coming Colts QB Andrew Luck lands a new deal to set a higher mark. A solid 5-year deal with Big Ben could easily create $4 million to $5 million of cap space.
College film room
I watched tape on three players this weekend: South Carolina DE/LB Jadeveon Clowney, Notre Dame DL Louis Nix and Notre Dame DE Stephon Tuitt. All three are first-round picks, but like many first-rounders, they are far from perfect.
All I ever hear is Clowney was always double- and triple-teamed and that's why his sacks were down last season. Watch the Clemson game and draw your own conclusions. Clowney was never triple-teamed and rarely was double-teamed. In fact, Clemson wham-blocked him a number of times with a tight end from the backfield and it was effective. There's no doubt he is talented and can make an occasional big play, but he was on the ground at least five times. He shut down his rush or pursuit too many times, and when he tried to cross the face of the Clemson tackle or stunt inside over the guard he was too high many times and a good NFL offensive lineman will end the penetration. He's a good looking athlete who is a work in progress.
As for Nix, I watched the USC-Notre Dame and he is really just a 3-4 nose tackle, so comparisons to Vince Wilfork need to stop. The first few plays, when he's fresh, are impressive but Nix is a space eater at best and plays way too high against the double-team. NFL centers and guards will get plenty of movement on him if he tries that in the pros. Right now, he looks like a situational run-down player who will struggle to sustain excellence in long drives or handle NFL no-huddle offenses.
Tuitt is an interesting player probably suited for a 3-4 "Five" technique, but lacks the edge quickness to be a dominant up-field pass rusher. I think some teams will see him as a better inside player than Nix.