Avs' Alex Tanguay done for season with hip, knee injuries
Colorado Avalanche forward Alex Tanguay will undergo hip surgery, putting an end to this season.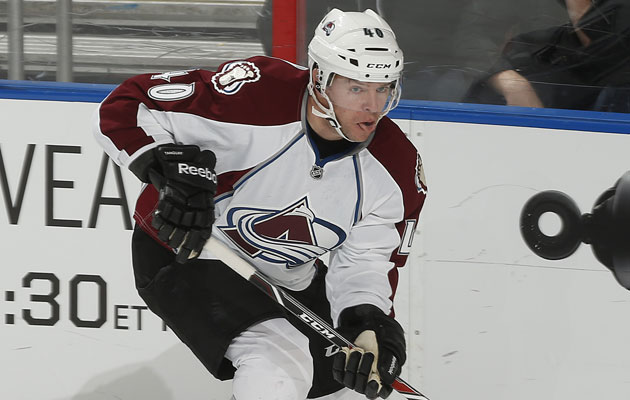 More NHL: Scores | Standings | League Leaders | Odds | Injuries | Power Rankings
The Colorado Avalanche returned to practice this week with a dose of bad news; Alex Tanguay is done for the season.
Tanguay suffered a knee injury on Nov. 2 and was out for the next 36 games as a result. He did return for three games in late January but then shut it down going into the Olympic break. That knee injury is lingering and has spawned a hip issue. Tanguay will have surgery on his hip on Friday.
"He's going to have surgery ... on his hip, but the reason why he is out is for the knee," coach Patrick Roy said after Thursday's practice. "The knee isn't doing better. I guess it's a mix of the hip and the knee.
"In the back of our minds, we were hoping not [on surgery], but at the same time with Alex in the lineup I think we are 15-1," Roy said. "He's an important player, but I think we did well without him."
In his second tenure with the Avalanche, the veteran Tanguay was off to a nice start, playing well when the Avs opened the season on a tear. In 16 games this season he has four goals and seven assists while playing 17:17 per game.
The 40-year-old center is returning to the Wild after a successful run in Pittsburgh

Edmonton locks up its 21-year-old RFA a month after McDavid's historic extension

Even with a new coach and added veteran help, the Canucks have a long road ahead
Unlike expansion teams before them, the Knights have enough talent to entertain right away

Brian Lawton says he 'would not be surprised' if Boston deals its young star to end contract...

It turns out Phil does love his hot dogs, especially when they're in a Stanley Cup