Barack Obama, Canadian PM Stephen Harper bet beer on hockey
The United States and Canada are going to meet twice in the next two days in hockey at the Olympics so the nation's leaders are betting beer. On each game.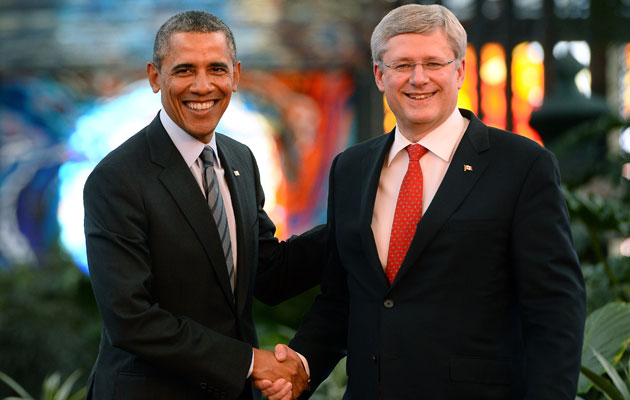 More NHL: Scores | Standings | League Leaders | Odds | Injuries | Power Rankings
The USA and Canada are going to meet not once but twice in the next two days in hockey at the Olympics. First it will be the women in the gold-medal game on Thursday and then the men will battle in the semifinal on Friday.
It's a pretty big deal as the neighbors have become increasingly bitter rivals on the ice. And as we know, no rivalry is complete in sports without political figures making wagers on their constituents.
Normally these fun games come from mayors but considering we're talking about international competition here, the games have to come from a much higher level. Like the Prime Minister of Canada Stephen Harper and the President of the United States, Barack Obama.
I'm betting @barackobama one case of Canadian beer per hockey game this week. #teamusa is good, but #WeAreWinter. #GoCanadaGo @WhiteHouse

— Stephen Harper (@pmharper) February 20, 2014
Mr. President, I hope you enjoy Molson.
Pittsburgh coach Mike Sullivan says the team also respects players' right to protest

Some familiar faces are back, but a cap-strapped summer left Chicago a little shakier than...

The Pittsburgh Penguins will put politics aside and visit the White House out of 'respect'...
NBC will reportedly be devoid of NHL game broadcasts between Feb. 7-26

The Winnipeg winger suggests Trump is going after 'the principles the U.S. was founded on'

League gets excited about exhibition matches in Beijing and Shanghai