Bettman, Fehr needed 'extraordinary' help from mediator
The extraordinary contribution of mediator Scot Beckenbaugh on Friday and Saturday played a big role in finally ending the NHL lockout.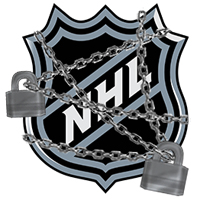 At some point during the NHL lockout, which lasted more than 100 days longer than it should have, you probably read somebody make the suggestion -- or perhaps you even made it yourself -- that Gary Bettman and Donald Fehr should lock themselves in a room and not be allowed to come out until they finally came to an agreement.
That's pretty much what happened on Friday and Saturday, when the two sides were finally able to come to a tentative deal on a new collective bargaining agreement that should make sure we don't have to go through this insanity for close to a decade.
And it might not have happened without the services of federal mediator Scot Beckenbaugh, the man who pretty much locked them in a room until it was done.
It wasn't the first time during these negotiations that a mediator was brought in, with the first round of mediation leading to little to no tangible progress (and let's not forget the total gong show that was Guy Serota). This time, however, it was different.
Perhaps it was the sense of urgency that both sides had to be feeling, knowing the season was less than a week away from being cancelled. Or maybe it was a third party getting involved and showing the two leaders that a deal was there to be made and blowing up the season for the second time in eight years wasn't worth it. Or necessary.
NHL Lockout
More NHL coverage
Over the past three months, the labor negotiations were about as ugly and ruthless as they could get, with several blowups (public and private) and angry press conferences with both sides spitting fire at one another through the media. There were accusations of changing language at the last minute (the old bait-and-switch technique), threats of decertification and disclaimer of interest and the NHL holding the complete cancellation of the season over the whole thing.
But then came in Beckenbaugh, who spent Friday shuttling between the NHL and NHLPA offices, moving from building to building and holding seperate meetings in an effort to close the gap. He kept them together and kept the talks going for more than 16 hours on Saturday and into Sunday morning.
Federal mediation and conciliation service director George Cohen called it an extraordinary contribution after the tentative deal was announced.
"The good news extends beyond the parties directly involved," said Cohen in a statement early Sunday morning. "Fans throughout North America will have the opportunity to return to a favorite pasttime, and thousands of working men and women and small businesses will no longer be deprived of their livelihoods. Last but surely not least, I want to recognize the extraordinary contribution that my colleague, Scot Beckenbaugh, deputy director for mediation services, made in providing assistance of the highest caliber to the parties throughout the most critical periods in the negotiations."
Extraordinary contributions might be putting it mildly.
For months, hockey fans were on an endless cycle of cautious optimism and impending doom, hoping that Bettman and Fehr could come to their senses and find some sort of middle ground.
In a couple of months, or maybe even weeks, you probably won't remember the name Scot Beckenbaugh. But for now, he's the guy who helped bring some common sense to the negotiations and put an end to 113 days of stupidity.
For more hockey news, rumors and analysis, follow @EyeOnHockey and @agretz on Twitter and like us on Facebook.

The 38-year-old Luongo has been a longtime Parkland resident and is a father of two

SportsLine's Mike McClure, a DFS pro with more than $1M in winnings, gives optimal lineup...

This might be the new norm at the Winter Olympics, so here are three reasons why
It isn't a surprise to anyone, but an NBC executive acknowledged the ratings

The Blackhawks take a stand against racism by banning four fans from future home games

With Brian Elliott and Michal Neuvirth hurt, Philadelphia adds a big name to the net