Carey Price gets start vs. Finland, looks to be Canada's No. 1
Cary Price or Roberto Luongo, that was the question. The answer looks to be Price as he'll start for Canada against Finland on Sunday.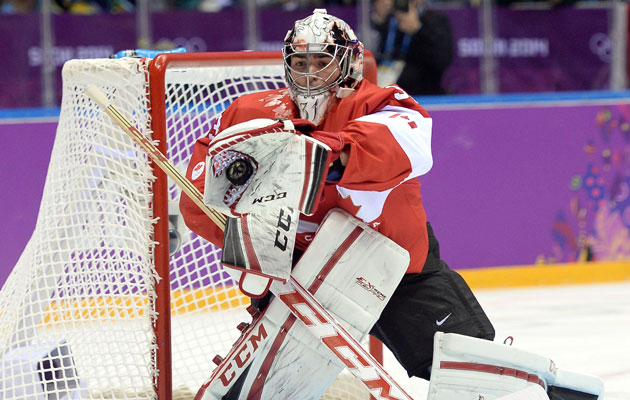 More NHL: Scores | Standings | League Leaders | Odds | Injuries | Power Rankings
Even after two games, the big question for Canada has remained who would be the goalie going forward, Carey Price or Roberto Luongo? The answer looks to be Price.
After the two goalies split the first two starts, Canadian coach Mike Babcock was playing coy and hadn't named a "No. 1" for Canada. There wasn't much to distinguish between both of them either in the starts but the competition wasn't oustanding in Austria and Norway.
Sunday is a different story, though, with Finland on the other side. This is the game that will decide the group, the winner finishes first in Group C and earns the bye into the quarterfinals. It's Canada's first real test and Babcock has decided to go to Price. When he was finally forced into making the big decision, it was to turn to the Canadien.
Making the decision tough (and interesting from the outside) is the fact that good arguments could be made for both. In the NHL this season Price has had some better statistics but not by a substantial margin. Luongo, you'll recall, led Canada to the gold in 2010.
On the other side of the ice, Finland will turn back to Tuukka Rask after he sat out the second game against Norway in favor of Kari Lehtonen.
The puck didn't go in the net but the skater did!

Another sign that Houston is a potential destination for an NHL relocation
The two teams combined for 111 penalty minutes and five ejections

The veteran Minnesota goaltender has recorded three consecutive shutouts

The historic start for the NHL's newest team has come largely from unprecedented balance in...