David Clarkson signs on to play for Maple Leafs for seven seasons
David Clarkson, he of the 30-goal breakout two seasons ago, has agreed to a deal with the Toronto Maple Leafs.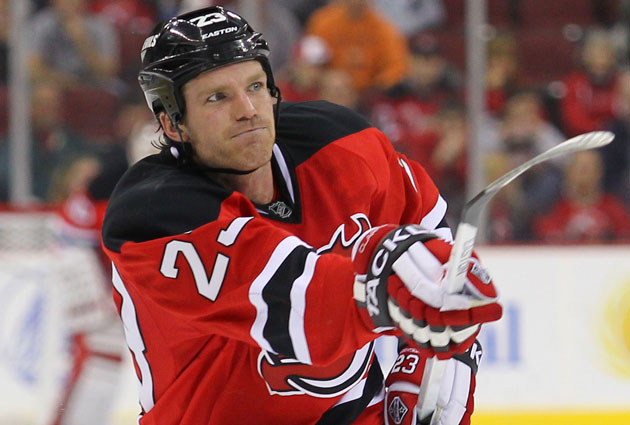 More NHL offseason: Rumors | Top 50 Free Agents | Buyout Tracker | Trades | Transactions
The Toronto Maple Leafs had a lot of money to spend on Friday and spending it they are.
The Leafs went out and signed one of the biggest fish on the market in former Devils forward David Clarkson. Toronto offered him a contract believed to be for seven seasons and Clarkson took it, moving back to his native Ontario.
"In my heart, this is where I wanted to be," Clarkson said. "I have been a Leafs fan since I was a kid. I'm excited."
Nick Kypreos reported the details on the contract.
confirming #Leafs Clarkson 36.75M over 7 yrs on new deal.

— Nick Kypreos (@RealKyper) July 5, 2013
That's a $5.25 million cap hit for Clarkson.
Clarkson is one of the most interesting players on the block this summer. He was always a pretty nice player who was more of a third-line guy and then he broke out two seasons ago with a 30-goal campaign. He had another nice season this year in the shortened campaign, inflating his value a bit.
Can he continue to play at this level now, that's the big question. However, even if he doesn't, Clarkson does do more than just score. He's a big body who is not afraid to get physical, sometimes too physical. That's all well and good.
But that's not going to be enough with this deal. With Toronto committing this much time to Clarkson, he's going to have to produce points and goals. That's why he's getting the big deal so that's the big challenge. There will be a lot of pressure on him to score immediately with this deal. He should be slotted to play on the second line in hopes of giving the Leafs a strong second scoring line.
Clarkson is the kind of player that you'd expect to see play for Randy Carlyle. He's very physical, kind of a scrapper and is willing to fight, though they probably don't want that much from him anymore.
Former Lightning standout will be guarding the net in style in 2017-18

Devils are still in rebuilding mode, but they have reason for hope thanks to young additio...

Buffalo is in the midst of contract extension talks with Jack Eichel, and the payout could...
Los Angeles isn't rushing to sign the 45-year-old forward any time soon

The University of Denver star and Hobey Baker Award winner is drawing interest

Intrigue is high in Arizona after a wild offseason, but expectations should still be tempe...