David Clarkson turns down Devils' offer, headed to free agency
David Clarkson is going to the market. The forward turned down the Devils' last offer, leaving him to see what other teams will bid.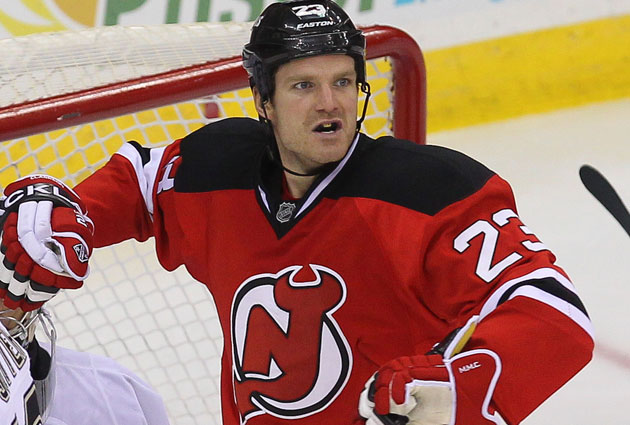 More NHL offseason: Rumors | Top 50 Free Agents 
David Clarkson was a late bloomer in the NHL. He burst onto the scene during the 2011-12 season with a breakout offensive campaign, scoring 30 goals to help the Devils reach the Stanley Cup Final. He followed it up with 15 goals in 48 games this season, showing a little less of a scoring touch.
It coincided with his contract coming to an end with the Devils this summer. Given the fact that the Devils didn't look to trade him at the deadline or anytime this summer, the takeaway is that the Devils were hopeful they could retain Clarkson.
Instead, the physical winger is on his way to the free-agent market. The Devils made one last offer to Clarkson, but he turned it down, meaning the market awaits. From Tom Gulitti of the Bergen Record:
"Over the weekend, there was an exchange with Lou," Clarkson's agent Pat Moriss confirmed. "He put in an offer and that was not signed. David's contract ended on the 30th [of June] and by tomorrow teams can call and say what they think of David. We've got an open mind with New Jersey and we've got an open mind with NHL clubs. We know where New Jersey is at today to a level to sign a contract. It was a respected offer that was not signed and we're just moving forward with whatever the timeline is."
Clarkson is one of the most interesting players to go the market, in my opinion. How are teams going to value him? His 30-goal season was much more productive than any other season that he has had as an offensive threat. Was it a flash in the pan? The fact that he followed it up with 15 goals in this shortened season will make some teams think it wasn't. Combining the physical side of his game, there will be a couple of teams at least that will be willing to pay big bucks.
It's not terribly surprising the Devils won't be the team to do it, though. Not that they didn't want to keep Clarkson, but they reportedly still have some financial issues and he might have priced himself out of their range with the newly found offense.
You will hear a lot about Clarkson and Toronto as a fit. Remember, all players who come from southern Ontario and hit free agency get tied to the Leafs no matter what, but there does seem to be a little more to this one than just the Ontario connection. They could use a winger, and he just seems to fit a Randy Carlyle player's profile, doesn't he?
The 45-year-old free agent is taking things patiently as September approaches

The playoff drought might not end immediately, but something is brewing in restocked Buffa...

Former Lightning standout will be guarding the net in style in 2017-18
Devils are still in rebuilding mode, but they have reason for hope thanks to young additio...

Buffalo is in the midst of contract extension talks with Jack Eichel, and the payout could...

Los Angeles isn't rushing to sign the 45-year-old forward any time soon