Five for Fighting: Most under-appreciated players left
Today's Five for Fighting picks the most under-appreciated players left in the postseason.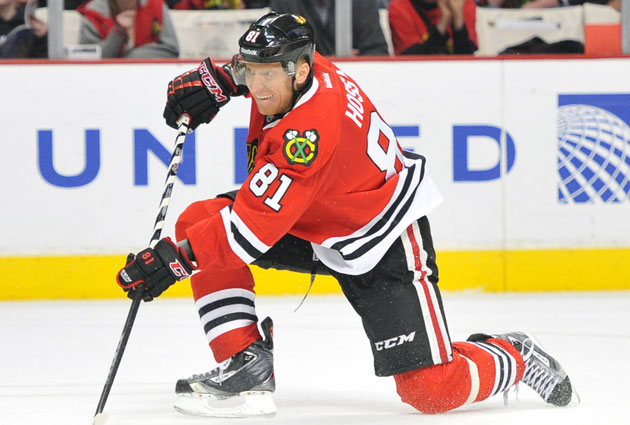 More NHL Playoffs: Scores | TV Schedule | Expert Picks | Odds | Mock Draft | Rumors
Every day, we'll have a top-five list that is pretty self-explanatory, all in this man's opinion. Today: Most underrated/under-appreciated players still playing.
No. 5: Michael Frolik. The dreams of him becoming the scorer he showed the potential to be as a rookie in Florida are gone but Frolik has transformed himself into a key lower-line player for the Blackhawks. Specifically, he has become a key component of Chicago's spectacular penalty kill, something that was tough to imagine a few years ago. He showed with his sick penalty shot in Game 6 vs. Detroit that he does have some skill, too.
No. 4: David Krejci. Admittedly, Krejci does get some love and is a top-line player in Boston, but it doesn't feel like he gets enough, does it? If you ask the average fan for the list of the best Bruins, it feels like Krejci is going to be down the list a bit. That says a lot about the Bruins and the talent they have, but it does result in burying Krejci some. He is starting to get the credit now with a high-scoring postseason.
No. 3: Justin Williams. Does he qualify here? I think he does. Similar to Krejci, Williams seems to be overshadowed by guys like Drew Doughty, Anze Kopitar, Dustin Brown, Mike Richards, Jeff Carter and Jonathan Quick but you could argue he was maybe their best player this season. He was second on the team in scoring and lead them 24.0 CorsiRel (which indicates shot attempts at the opponents goal vs. your own when on the ice) this season, showing a high level of effectiveness. He was appreciated in Game 7 vs. San Jose, though.
No. 2: Pascal Dupuis. Colleague Adam Gretz wrote recently about Dupuis being the best bargain in the NHL and this is an extension of that idea. Despite the massive arsenal the Penguins have, Dupuis is the guy who leads the team in goals this postseason (tied with Sidney Crosby at seven). He had a 12.8 CorsiRel this season despite starting just 42.3 percent of his shifts in the offensive zone.
No. 1: Marian Hossa. Again, an All-Star player who gets paid very handsomely but he still feels underrated as a player. First, he takes second billing to a few others in Chicago. Second, he doesn't really get credit for his ability as a defender in addition to his offensive talent. His contract might indicate he gets the credit he deserves but it doesn't feel like he gets it from the fans/media the way he should.
The Oilers' young star remains seriously unfair

David Kelly, a Toronto-born hockey analyst, has strong advice for Edmonton vs. Chicago game...

Gary Bettman says otherwise, for the time being, but Houston could be primed for a team
Here's what you might have missed across the NHL on Wednesday night

Ovi breaks down doors in Virginia

Winger also says he will no longer raise a fist during the anthem after his protest started...