Ilya Kovalchuk could return to NHL without approval in 2018
If Ilya Kovalchuk were to try to return to the NHL, he'd need approval from the Devils. He won't need approval when he turns 35 in 2018.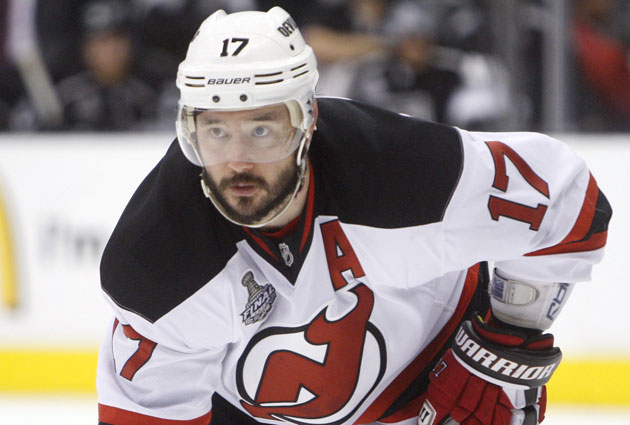 More NHL offseason: Rumors | Top 50 Free Agents | Buyout Tracker | Trades | Transactions
When Ilya Kovalchuk announced his retirement from the NHL at age 30 to get out of his contract with the Devils and presumably go play in the KHL (expect official word for that on Monday), some believed we had seen the last of Kovalchuk in the NHL.
Not so fast. If Kovalchuk wants to return to the NHL -- and already that's being suggested by none other than his sister -- it could happen. It becomes even easier by the time 2018 rolls around.
As it stands, if Kovalchuk decided he wanted to return to the NHL, he would have to get unanimous approval from all 30 clubs. In a year's time, if Kovalchuk wanted to return, he'd have to get approval from the Devils. It's hard to imagine him getting Lou Lamoriello's blessing after bailing.
But what about 2018? That's when Kovalchuk will turn 35 years old and the rules change. At that point, if he wanted to come back to the NHL, he wouldn't have to seek anybody's blessing but his own, as Larry Brooks of the New York Post found out.
When [Bill] Daly was then asked whether the Devils would lose their right to consent to Kovalchuk returning to the league at age 35, the deputy commissioner replied, "At 35, he would come off the VRL [voluntary retired list]."

Thus, no longer deemed retired and no longer under contract, Kovalchuk would then become an unrestricted free agent.
So here we are just a couple of days after Kovalchuk retired from the NHL, looking ahead to the day that he might return to North America. What a story.
Five years is a long ways away, and you never know what might happen. Kovalchuk might find life to be even better than he already imagined being a full-time player in the KHL and decide he wants to stay. He could see his game deteriorate or any other number of possibilities.
That said, I would be very curious to see what kind of interest that he would draw if he did want to return to North America. On the one hand, he's a skilled forward who can score -- again, who knows what five years will do, but he could still be at 35 -- but will this decision haunt him in the eyes of NHL teams down the line? You figure if Kovalchuk were to come back to the NHL at 35 or older, it would most likely be to finish his career. But what GM wants to risk being burned by Kovalchuk again?
At this point, looking ahead five years is tough. But at least we do know it's a possibility.
Saturday's showdown will serve as a rematch of one of the NHL's first-ever regular season...

Stacia Robitaille says Donald Trump told her in an elevator that she was coming home with...

Vladislav Yeryomenko was the Teddy Bear Toss goal scorer for the Calgary Hitmen
The Golden Knights are finally getting their No. 1 goalie back after a 25-game absence

Washington has won four straight, and the Kings are also on a tear right behind the Lightn...

The NHL says it's only interested in expanding to Seattle, but here's a look at all the moving...