Kyle Turris doesn't seem to be enjoying his time in Finland
Ottawa Senators forward Kyle Turris is spending the lockout in Finland, and he's learning it's not quite the same as the NHL.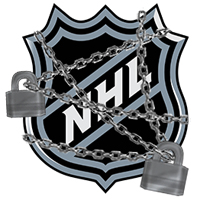 Kyle Turris is finding out that playing hockey in Finland doesn't really have the same perks as playing in the NHL.
Travel. Food. Interviews (he says he has to use hand signals to try and communicate because nobody can understand him). The fact it's middle-of-nowhere Finland.
Turris, a forward for the Ottawa Senators when the NHL isn't 90-plus days into yet another work stoppage, has spent the lockout playing for Karpat in Finland's top professional league, and he recently spoke with Jordan Winnet of the Globe and Mail about what it's like to be a professional hockey player in Finland.
Frankly, it doesn't like a ton of fun.
Here is Turris, via the Globe and Mail, talking about the travel arrangements and the pre-game meals that they eat at a truck stop buffet.
"The travel here is horrendous. It's worse than junior," he said. "We'll fly into Helsinki then hop in a bus for four to six hours, meanwhile, we'll make three stops on a six-hour bus trip for no reason. It's awful."

Although North America will never be mistaken for its culinary prowess like France or Italy, Turris quickly found out that it can get worse.

"The food here is awful," he explained. "On the road, we eat at truck stops. ABC truck stops. I'm not kidding. We file out of the bus and head off beside the highway for a buffet truck stop pregame meal. It's ridiculous."
If a truck stop buffett doesn't give you the appropriate level of energy needed for a 60-minute hockey game, I'm not sure what will.
The good news is the lack of quality travel and food, as well as the boredom he talked about, hasn't really impacted Turris' production on the ice as he has seven goals and 12 assists in his first 21 games with Karpat.
And hey, look on the bright side, Kyle, once the lockout does finally end you have that brand new five-year, $17.5 million contract extension waiting for you in Ottawa. There's that light at the end of the tunnel.
For more hockey news, rumors and analysis, follow @EyeOnHockey and @agretz on Twitter and like us on Facebook.
The Pittsburgh Penguins will put politics aside and visit the White House out of 'respect'...

NBC will reportedly be devoid of NHL game broadcasts between Feb. 7-26

The Winnipeg winger suggests Trump is going after 'the principles the U.S. was founded on'
League gets excited about exhibition matches in Beijing and Shanghai

NHL players are still disappointed they won't be going to skate in PyeongChang

With Artemi Panarin in the mix and a Vezina winner headlining the defense, Columbus can be...