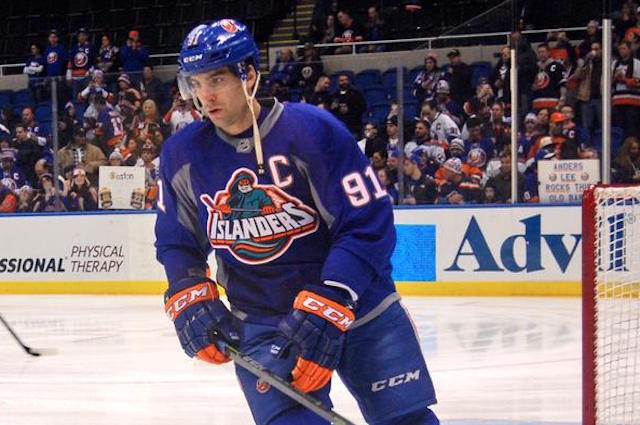 Love it or hate it (and most of you hate it), but the New York Islanders Fisherman logo was back for one night on Tuesday when the team hit the ice for warmups before their game against the Florida Panthers wearing jerseys that featured the now infamous mid-1990s logo. 
Here it is in all of its glory.
What a blast from the past this is.
Here it is! @91Tavares models tonight's #Fisherman warmup jerseys on the ice. #Isles pic.twitter.com/vR3Oc6BTQq

— New York Islanders (@NYIslanders) February 3, 2015
This is all part of the Islanders' year-long goodbye to the Nassau Coliseum before they move to Brooklyn next season to play their home games at the Barclays Center. 
The Islanders jerseys featured this logo, which has a striking resemblance to the Gorton's Fisherman, between the 1995 and 1997 seasons.