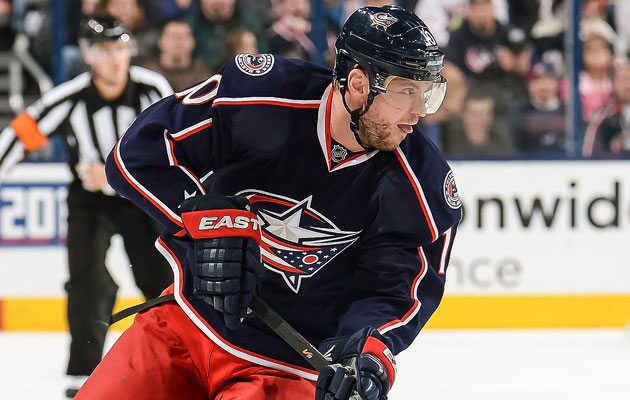 More NHL: Trades | Scores | Standings | League Leaders | Odds  | Power Rankings
The Los Angeles Kings finally have their scoring winger in Marian Gaborik.
In a deal that was in the works all morning Wednesday, the deal was struck between LA and the Columbus Blue Jackets on Wednesday afternoon.. In return for Gaborik, the Blue Jackets will get forward Matt Frattin and some conditional draft picks that are starting out as a second- and third-rounder.
In addition to the players changing hands, the Jackets will eat a large part of Gaborik's salary, a necessity for the Kings to fit him in on their payroll.
Los Angeles has been sagging in offense all season long and wanted a scoring winger. When Gaborik is on, he's capable of that, and the good news is that he just got back on the ice after suffering a broken collarbone. The last time the Kings turned to Columbus for some help with a sagging offense they ended up with Jeff Carter and a Stanley Cup a few months later. It's hard not to love this deal from the Kings' perspective.
One big question is why would the Blue Jackets be trading Gaborik? Well, like most players on the market this time of year, he is a free agent after this season and pretty clearly they didn't think they would be able to re-sign him. It's better to get something at least than lose him in the off-season. The return is a little underwhelming but Gaborik's value wasn't helped at all by injuries this season or his massive $7.5 million contract hit.
#CBJ Jarmo Kekalainen on Gaborik trade: "we had to protect the future of the franchise. We looked all options. This was the best option."

— NHL Blue Jackets (@BlueJacketsNHL) March 5, 2014
Gaborik has missed a lot of time this season, limited to just 22 games. He has six goals and eight assists. It was just two seasons ago with the Rangers that Gaborik had 41 goals, though.