Milan Hejduk says he's retired, will officially announce it soon
Longtime Avalanche forward Milan Hejduk told a Czech outlet this week that he's done and that he will make his retirement official soon.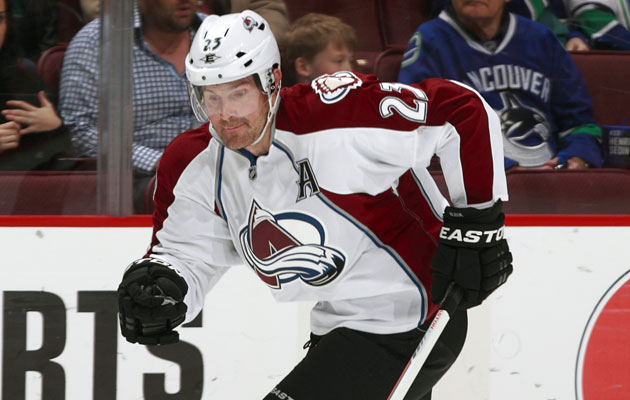 More NHL: Scores | Standings | League Leaders | Odds | Injuries | Power Rankings
Milan Hejduk has been watching the NHL from the sideline this season so it should be no surprise that the veteran has plans to officially announce his retirement soon.
Hejduk spent his entire career with the Colorado Avalanche, joining the team in 1998-99 and playing with them all the way through last season when he appeared in 29 games and had just four goals and seven assists. For a guy who once led the league with 50 goals in 2002-03, it was quite a fall from where he used to be.
Speaking to the Czech publication iSport (by way of the Denver Post and translated clunkily by Google), Hejduk said he wanted to announce retirement earlier but was persuaded by his agent to hang on a little longer. The only downside for Hejduk was it's not the ideal ending with the Avs finishing with the second-worst record in the league last season.
"The ideal would be the end to win the Stanley Cup. Last year I played, I was too old. My God. Sometimes I had to stop. But absolutely nothing I miss."
Hejduk, 37, played 1,020 career games with the Avalanche, racking up 375 goals and 430 assists. He was a three-time All-Star who won the Rocket Richard Trophy in 2002-03 and he helped the Avalanche win the Stanley Cup in 2001 when he had 23 points (7-16=23) in 23 postseason games.
The 38-year-old defenseman had been on the free agent market since July 1

New York fans aren't too happy about it, either

The league is not backing down, but players aren't hiding their frustrations, either
Draisaitl remains unsigned as Edmonton's premier restricted free agent

Yes, it is as perplexing as it sounds

Here's a look at the best of what's left in the pool of unsigned veterans