NHL Draft: Complete draft lottery odds where Panthers have best shot
The odds for the NHL Draft lottery are set with the Florida Panthers having the best chance to win at 25 percent.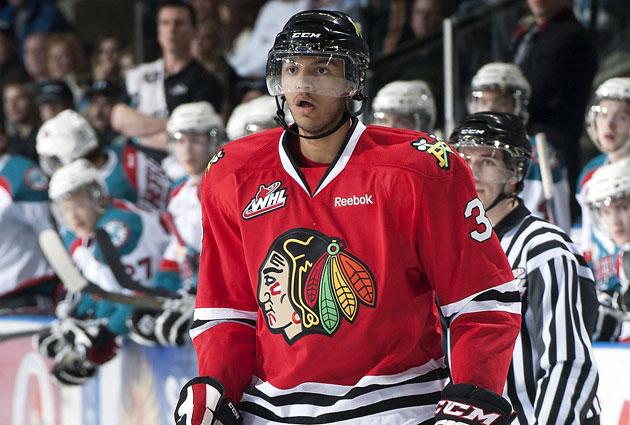 More NHL: Scores | Standings | Odds | Fight-O-Meter | League Leaders | Rumors
While we still wait to sort out the eight first-round playoff matchups, we don't have to wait any longer to see how the draft lottery will shake out.
The Florida Panthers went from first in the Southeast to worst in the NHL this season, clinching the best odds to win the lottery and the No. 1 draft pick. Here are how the odds break down.
Florida Panthers -- 25 percent
Colorado Avalanche -- 18.8
Tampa Bay Lightning -- 14.2
Nashville Predators -- 10.7
Carolina Hurricanes -- 8.1
Calgary Flames -- 6.2
Edmonton Oilers -- 4.7
Buffalo Sabres -- 3.6
New Jersey Devils -- 2.7
Dallas Stars -- 2.1
Phoenix Coyotes -- 1.5
Philadelphia Flyers -- 1.1
Winnipeg Jets -- 0.8
Columbus Blue Jackets -- 0.5
So there's certainly a chance that the Oilers could pick first for the fourth straight year, though the odds aren't in their favor this time around.
Keep in mind one change this season; whoever wins the lottery will pick first. It used to be that you could only move up four places in the draft, meaning that only the worst five teams could get the top pick. As a result, the team with the worst record had a nearly 50-percent chance of retaining the top pick. Now, Florida has just a 25-percent chance.
The prize for whoever wins the lottery will be the right to select defenseman Seth Jones, seen as the consensus top prospect in the draft. He topped the list of North American skaters on the final rankings from Central Scouting.
The lottery will be held on Monday at 8 p.m. ET. The draft will be held on Sunday, June 30 in New Jersey. Because of the lockout pushing things back, the whole draft will take place on that one day.
More from Eye on Hockey
Seth Jones tops final CSS rankings
Report: Jay-Z wants to represent Jones
Panthers ask fans if they'd like Seth Jones
Players are set to give personalized messages for Adidas' former hockey equipment brand

The 40-year-old center is returning to the Wild after a successful run in Pittsburgh

Edmonton locks up its 21-year-old RFA a month after McDavid's historic extension
Even with a new coach and added veteran help, the Canucks have a long road ahead

Unlike expansion teams before them, the Knights have enough talent to entertain right away

Brian Lawton says he 'would not be surprised' if Boston deals its young star to end contract...