NHL Free Agency: GMs show restraint, sign more good deals than bad
With adjusted expectations for free agency -- players will be overpaid -- it's time to note there were a lot of good deals signed this so far this summer, mostly because teams weren't giving out long terms.
More NHL Offseason: NHL rumors | Rumor mill | Trade Tracker | 2014-15 preseason odds
July 1, the opening of NHL free agency, has become synonymous with the word awful: Awful decisions leading to awful players (a bit harsh) signing awful deals for awfully high prices. It's fun to watch GMs around the league react like teenagers with their first paycheck -- far too often it doesn't lead to very prudent decision-making.
Year after year we are all left shaking our heads at seemingly every other deal signed in free agency. Everybody knows that you're going to overpay a player to sign, especially for some of the less desirable markets, but that doesn't make the deals any less ... awful.
There has been a familiar refrain that has developed: We had a lockout for this? When you see somebody like Brad Richards being bought out a couple of years after signing his deal or just beginning to think about David Clarkson contract in Toronto (seven years, $36.75 million), you can't help but look at July 1 in a negative light.
It's a potentially franchise-altering time for teams and just as often that's in a bad way, not positive.
But something happened this summer: GMs got smarter, more restrained. We're talking about that in a general sense, mind you, because there were still some potentially putrid deals handed out early in free agency, but on the whole, GMs have done pretty well.
Consider that perhaps the biggest contributor to awful free-agency contracts is the term. Except for few very rare cases, players are already near the age of 30 or beyond it when they hit unrestricted free agency, meaning they're also past their primes. Giving long-term deals to guys who have seen their best days is a lot of things; sound is not one of them.
If you'll recall the lockout (we know, we tried to block it out, too) one of the big contentions was a limit on contract length. GMs wanted help to save them from themselves so the 12- or 13-year deals couldn't even be an option. A limit was placed at seven seasons for a player signing elsewhere, which is still plenty long enough to do serious damage, but this year it felt almost unnecessary.
Of the plethora of deals reached this week and the gaggle of money thrown around, only one deal hit the maximum of seven seasons ( Matt Niskanen to Washington). No other deal has even hit six seasons. It's a rather remarkable showing of collective restraint across the league. Either that or it tells you something about the quality of this free-agent class (maybe somewhere in between).
Was there some silly money thrown around? Of course, but the deals that you look at and just shake your head are few and far between, or at least fewer than we typically see.
Further, economics dictate that if you're not going to sign a deal with term, it's going to cost a slightly higher annual average. That's the trade-off. That's worth keeping in mind when you see something like Radim Vrbata receiving $5 million per season from the Vancouver Canucks ; to get him to commit for two seasons, Vancouver had to raise the price. It beats having an albatross of a contract on the books half a decade from now.
So here's to you, NHL General Manger, pat yourself on the back for not going incredibly wild in free agency and showing a modicum of restraint and sensibility. Your franchise (and perhaps next GM) will thank you for it.
Having said all that, we did say there were some pretty bad deals handed out, as is the norm. So let's take a quick look at the five worst deals and then save the best for last.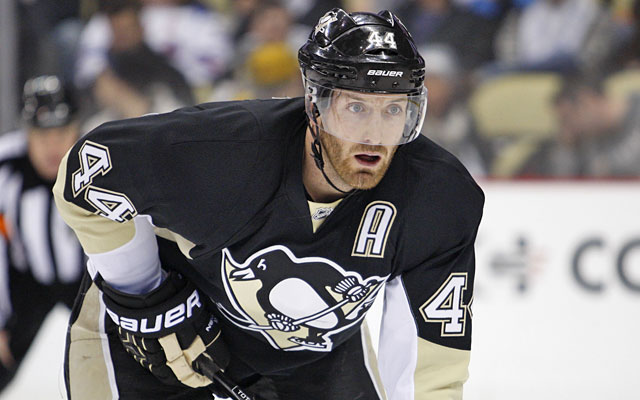 Worst deals
Brooks Orpik , Washington Capitals (5 years, $27.5 million): No. 1, we're talking about a five-year deal for a player who will be 34 when he makes his Caps debut. No. 2, he has been trending the wrong way in his career and is not fleet of foot these days, so $5.5 million per is close to laughable. No. 3, he doesn't produce much offense, which you typically see with that kind of salary.
Dave Bolland , Florida Panthers (5 years, $27.5 million): Bolland at least is still in his late 20s so this deal doesn't take him to his twilight years, but, well, this one remains very curious. With this deal Bolland becomes the highest-paid Panthers forward -- and it's not close -- yet he'll likely be a third-line center who in a best-case scenario scores 20 goals. And there are injury concerns.
Deryk Engelland , Calgary Flames (3 years, $8.7 million): Nothing like a player getting a six-fold increase in annual salary. At 32, Engelland has played just 243 career games and hasn't been able to stay in the lineup for Pittsburgh through the years. Last season, for example, he played just 56 games with six goals and six assists. Giving up nearly $3 million a season based on his résumé makes little sense until you remember the word truculence.
Clayton Stoner , Anaheim Ducks (4 years, $13 million): Considering Stoner is nearly 30, you have to assume that we've probably seen the best he has to offer as an NHL player. So what kind of season is he coming off of to get this contract? He played 63 games for the Wild with a goal, four assists and just 13:20 of ice time per game to go with 84 PIM.
Ryan Miller , Vancouver Canucks (3 years, $18 million): The term is certainly not bad, but the $6 million annual salary? It's really hard to believe the Canucks had to go that high. There couldn't have been much in the way of demand for a No. 1 goalie. Now he's booked for a few years, pushing Eddie Lack back in his quest to be the future goalie in Vancouver when he has already looked ready. Getting Miller does make some sense but the price is high.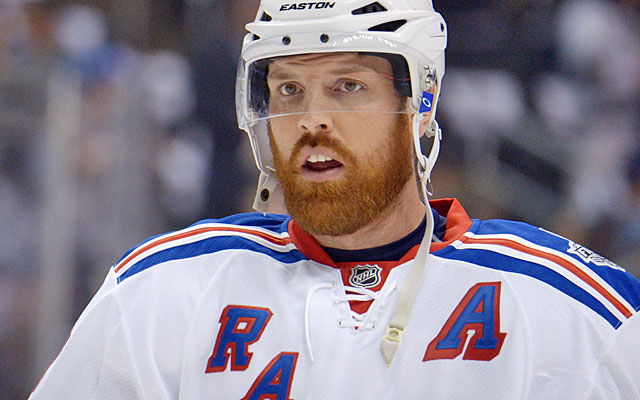 Best deals
Christian Ehrhoff , Pittsburgh Penguins (1 year, $4 million): To be honest, we would love this deal even if it were for five years at $4 million each. Ehrhoff was arguably the top defenseman available and the Penguins got him for what appears to be below market value and only one season. It's rather remarkable.
Brad Richards , Chicago Blackhawks (1 year, $2 million): Given the contract that he was coming off of, this is a bargain. Keep in mind, he was still productive last season with 20 goals and 31 assists in all 82 games. To fill that second-line center hole that has been a problem for years at that price and with only one year is not even a gamble for the Hawks. It's a great signing.
Tom Gilbert , Montreal Canadiens (2 years, $5.6 million): There's a theme emerging here with little term and good deals. This one really flew under the radar but it's pretty excellent for the Canadiens. For a poor Florida team last season, Gilbert played well and was a positive possession player. He is a borderline top-pairing guy who can put up points and will cost only $2.8 million against the cap. Solid.
Thomas Vanek , Minnesota Wild (3 years, $19.5 million): All along people assumed Vanek would want to go to Minnesota and the Wild benefitted from that in more ways than one. Not only did they get a prime scoring winger, they held strong in not wanting to go long term. Though he will cost them $6.5 million against the cap, they are only signed up for three seasons. It's less than Vanek could have gotten elsewhere in both term and money but the Wild resisted going beyond their parameters.
Anton Stralman , Tampa Bay Lightning (5 years, $22.5 million): The only one of the longer-term deals here, Stralman almost looks like a bargain compared to some other signings. In direct comparison to Orpik, the Lightning got a real steal. Stralman showed very well in the Rangers' playoff run to earn himself a bigger payday but didn't cash in with a mega-deal so the Lightning get a very fair price for a few years and a very good defenseman at the same time.
This will not leave your memory any time soon

Vegas isn't being quiet about its hot start to the NHL preseason

The blue-liners are set for another big push, but Edmonton's rise is hard to ignore in the...
Meanwhile, the Devils' Brian Boyle isn't sweating his recent cancer diagnosis

Limited-time Warriors-colored jerseys are apparently on the way in January

The 32-year-old forward tells the media he expects to be back on the ice for the Devils op...