NHL lockout: Donald Fehr says longer lockout lasts, less happy players are with cap
NHLPA leader Donald Fehr says the players could fight the salary cap if the lockout goes on for an extended period of time.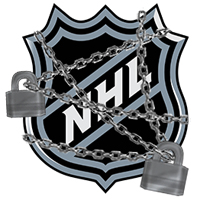 The NHL lockout has already gone on longer than anybody wants it to, but nothing could make it extend even longer -- perhaps more than a full season -- than the NHLPA trying to do away with the salary cap.
That hasn't been an issue so far, and all NHLPA proposals have kept the salary cap. But union leader Donald Fehr recently told the Toronto Star that even though the players are OK with it as long as a deal gets done quickly, the longer the lockout goes on the less happy the players could be with a cap system in place.
"If this goes on for an extended period of time, I don't know what [the players] are going to do. But I think it's safe to say, they would be exploring all options," said Fehr, via Kevin McGran of the Star.
More from the Star:
"Where the players are, they want to make a deal," Fehr said. "Even though the owners' proposal went as far away from the players as they could, the players did not respond in kind. They made a proposal which moved in the owners' direction. If there can be an agreement in a relatively short term, which puts the pieces back together and gets the season going, I think the players can live with that."
Perhaps it's just rhetoric and threats to put some pressure on the owners. But there's no doubt Fehr has been -- and remains -- an opponent of a salary cap in sports. If there's any truth to it and it ever comes to that point in the talks, it certainly wouldn't be good news for the NHL or hockey fans.
One of the primary reasons the entire 2004-05 season was lost was because of the fundamental disagreements on the salary cap.
The two sides are scheduled to meet Wednesday and Thursday, but core economic issues are not expected to be on the agenda. This week's meetings come after the sides had an unexpected meeting on Friday in Toronto.
The NHL has already canceled the first two weeks of the regular season.
The regular season was scheduled to start on Thursday.
For more hockey news, rumors and analysis, follow @EyeOnHockey and @agretz on Twitter and like us on Facebook.
The former Boston Bruin was the first black player to play in the NHL

Inclement weather led to the Charlotte Checkers and Bridgeport Sound Tigers playing in front...

The NHL chose the Detroit rocker as its All-Star Game entertainment and not everyone is th...
NHL fans from all over seem to agree on one thing: Hating Kid Rock

The team tweeted on Monday that Shaw would be re-evaluated in 7-10 days

The Montreal forward was hospitalized after taking a Zdeno Chara slap shot to the head