NHL lockout: Hockey fix for Day 105
This is Day 105 of the NHL lockout, 2012 edition. Every day, we'll serve up some CBA talk and help you get your hockey fix.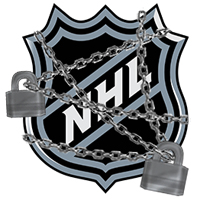 This is Day 105 of the NHL lockout, 2012 edition. Every day, we'll serve up some CBA talk and help you get your hockey fix. Let's begin, shall we?
CBA roundup
• Welcome to Day 105 of the NHL lockout. We should be getting ready for the NHL Winter Classic between the Toronto Maple Leafs and Detroit Red Wings in Ann Arbor, Mich., early next week, but that has been cancelled as a result of the lockout. The NHL All-Star Weekend has also been scrapped, as well as 626 regular-season games.
• In an effort to limit the cancellations to just those games, the league and players are still having some communication. According to Tom Gulitti of The Record in Bergen County, N.J., the two sides will have a conference call on Saturday to discuss the NHL's latest proposal. If it goes well on Saturday, it could lead to an in-person meeting on Sunday in New York. It sure would be nice if it went well because they're running out of time to give us even half of a season. [The Record]
• In case you're not familiar with the NHL's most recent proposal, ESPN's Pierre LeBrun has all of the details. [ESPN Cross Checks Blog]
• According to Larry Brooks of the New York Post, there is some talk around the NHL of flipping Columbus and Winnipeg in the division alignment for this season only (if there is one, of course) pending future realignment. [Larry Brooks]
• Ken Campbell of The Hockey News thinks the NHL is negotiating against itself thanks to the work of Donald Fehr. [The Hockey News]
• New Tampa Bay Lightning goalie Anders Lindback suffered a "weird" injury in Europe. He's OK, but he's not going to be playing over there anymore and will instead be working out on his own. [Tampa Bay Times]
• According to Joe Haggerty of CSNNE, Boston Bruins forward Tyler Seguin will be heading back to Boston after the Spengler Cup comes to an end. [CSNNE]
Hockey fix
For Day 105 of the lockout, here is one of the best No. 5's of all time, Detroit Red Wings defenseman Nicklas Lidstrom and every playoff goal that he scored in 1997, 1998, 2002 and 2008. In other words, every playoff goal that he scored in a year in which he won the Stanley Cup. That would be 16 goals, by the way.
For more hockey news, rumors and analysis, follow @EyeOnHockey and @agretz on Twitter and like us on Facebook.
It seems it's all as wild as it sounds, with Canadian actor Zack Ward heading a 'West Coast...

Lots of moving parts may be the biggest hurdle for Carey Price and Co., a defensively geared...

The Penguins have some fun with the names of some Ducks linemen
Rookie Tyler Wong scores a hat trick to lift the NHL's newest team in its exhibition debut

Depth is a concern, but Edmonton is all in on its young, speedy stars with Stanley Cup pot...

The longtime Olympics enthusiast and Capitals standout releases a statement on the 2018 Ga...