NHL lockout: Hockey fix for Day 83
This is Day 83 of the NHL lockout, 2012 edition. Every day, we'll serve up some CBA talk and help you get your hockey fix.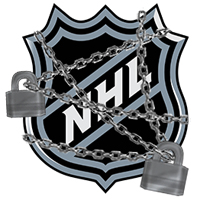 This is Day 83 of the NHL lockout, 2012 edition. Every day, we'll serve up some CBA talk and help you get your hockey fix. Let's begin, shall we?
CBA roundup

• The games missed tracker remains stuck at 422, plus the NHL Winter Classic in Ann Arbor, Mich., and the NHL All-Star Weekend in Columbus, Ohio. After Thursday's public blow up -- complete with voice mails! -- one has to wonder when the number of games missed goes up.
• An excellent question worth asking from Adrian Dater of the Denver Post:
If Donald Fehr was truthful in saying how close the sides were in his press conference tonight, why did he want to bring in federal mediators earlier in the day? Does that sound normal, bringing in mediators when you're really close? We've heard some spin on this matter since from NHL players such as Ron Hainsey, but the old cliche remains true: this doesn't pass the smell test. Hainsey essentially says, "Hey, we're just dumb players, we needed the mediators to come in and wrap up this deal."

Ron, can I ask a dumb question here: Why do you employ such a smart guy like Donald Fehr, if mediators -- not him -- need to come in and close a deal? [Denver Post]
Good question.
When Fehr was set to make his first media appearance on Thursday night everybody feared the worst.
Then his message was positive. We agree on money. We're close. A deal can be made soon. It all sounded so perfect. Too perfect. Of course, that was only one side of the table and there was no way the NHL was going to share the same feeling, right? Of course not. And they didn't.
On Thursday evening Dater quoted an unnamed player -- a "depth player" on Twitter who said, "We were ready to play again But Don came in (Wed.) and told us we could get more and to hold out."

• The players speaking publicly with their names attached aren't sharing similar opinions and still siding with their leader. Take San Jose Sharks forward Logan Couture for example...
100 percent in agreement with our @nhlpa leader for all if you asking

— Logan Couture (@Logancouture) December 7, 2012
•  I think Pierre LeBrun captures all of our thoughts with the headline: "You have got to be kidding me." [ESPN]
• Meanwhile, Dejan Kovacevic, a columnist for the Pittsburgh Tribune Review, argues, as many others have recently, that it's time for Gary Bettman to go. Not soon. Now. Right now.
Let me put it another way: Bettman needs to go.

Not soon, but right now.

That's not to let Fehr off the hook. His reputation as a man solely interested in the advance of labor, even at the expense of the athletes he serves, was never more glaring than Thursday. The owners made a fair offer, and sentiment was nearly universal that a deal would be achieved before the weekend. Be very sure it was Fehr that pulled the plug.

At the same time, it's just impossible to get past that the man running the sport also has done a bang-up job of ruining it. [Tribune Review]
•  Montreal Canadiens players Erik Cole, Josh Gorges and Brian Gionta react to Thursday's developments. [Hockey Inside Out]
Hockey fix
For your hockey fix, here is former NHL great Alexander Mogilny. Such an exciting player, and right now that's all we have -- highlights of past greats. Thanks, NHL/NHLPA.
For more hockey news, rumors and analysis, follow @EyeOnHockey and @agretz on Twitter and like us on Facebook.
Vladislav Yeryomenko was the Teddy Bear Toss goal scorer for the Calgary Hitmen

The Golden Knights are finally getting their No. 1 goalie back after a 25-game absence

Washington has won four straight, and the Kings are also on a tear right behind the Lightn...
The NHL says it's only interested in expanding to Seattle, but here's a look at all the moving...

The NHL says it is only looking toward Seattle for the next expansion team

The 33-year-old defenseman hopes to help find a cure for serious head injuries in athletes