NHL lockout: Hockey fix for Day 98
This is Day 98 of the NHL lockout, 2012 edition. Every day, we'll serve up some CBA talk and help you get your hockey fix.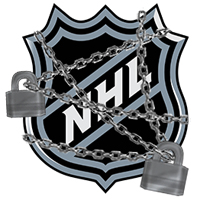 This is Day 98 of the NHL lockout, 2012 edition. Every day, we'll serve up some CBA talk and help you get your hockey fix. Let's begin, shall we?
CBA roundup
• It's Day 98 of the NHL lockout, and the games missed tracker sits at 626 regular season games plus the Winter Classic scheduled for Ann Arbor, Mich., and the NHL All-Star Weekend in Columbus, Ohio.
• According to The Associated Press, the players voted by a rather overwhelming margin to give their executive board the power to file a disclaimer of interest. The AP reports it was approved by a 706-22 vote.
The only question is who were the 22 who voted against it?
Just because the players voted to give the executive board that power does not mean the paperwork will actually be filed.
• Phoenix Coyotes forward Shane Doan told The Arizona Republic the lockout is getting to the point where players are starting to lose pride in saying that they play in the NHL.
"You've always been proud to say you're an NHL player, to tell people that you play for the NHL. 'I play in the NHL,' " Doan told Sarah McLellan. "I think now it's getting to the point where you're losing some of that pride because it's been tarnished so much. You care so much about the sport, you want it to be doing well. Obviously, we have to find a way to get this going." [Arizona Republic]
• New Jersey Governor Chris Christie became the latest politician to weigh in on the lockout.
"It's funny. It's another one of these typical fights between billionaires and millionaires that can't figure out how to divide the money up, and you've got to wonder about the leadership of the National Hockey League," said Christie, via the Bergen Record. "This is the third time this has happened in recent memory. You know, that's bad management." [Bergen Record]
• Adrian Dater of The Denver Post sounds off on commissioner Gary Bettman, the NHL owners and the lockout in general.
Bad management. Yep. Of course, it's not Bettman who is to all to blame for the NHL's financial problems. The bulk of blame, of course, goes to the confederacy of dunces known as the NHL owners. But that's tired ground by now. After all, hasn't everybody pointed out the stupidity and hypocrisy of idiots like Minnesota Wild owner Craig Leipold, who signed two players to a combined 26 years and $196 million in salary over the summer – but now is part of a cabal shutting down the game partially over the length of contracts for players? It's a joke, right? Right? Guy signs two players for 13 years each at $98 million apiece, then sanctions a lockout principally over salaries and contract lengths? HA HA, great one! But no, it's no joke. Sorry. [Denver Post]
• Very random: James van Riemsdyk lost a bet and had to do some shopping in his hockey gear. [NHLPA]
Hockey fix
Since it's Day 98 of the lockout, I was trying to find a video featuring a player wearing No. 98. But only one player in NHL history has ever worn that number. It was former No. 1 overall pick, Brian Lawton, early in his career with the Minnesota North Stars. And there's no video of him actually wearing that number. So we'll just have to pick a video at random, and we're going with the Detroit Red Wings' Russian Five. Because they were awesome.
For more hockey news, rumors and analysis, follow @EyeOnHockey and @agretz on Twitter and like us on Facebook.
Saturday's showdown will serve as a rematch of one of the NHL's first-ever regular season...

Stacia Robitaille says Donald Trump told her in an elevator that she was coming home with...

Vladislav Yeryomenko was the Teddy Bear Toss goal scorer for the Calgary Hitmen
The Golden Knights are finally getting their No. 1 goalie back after a 25-game absence

Washington has won four straight, and the Kings are also on a tear right behind the Lightn...

The NHL says it's only interested in expanding to Seattle, but here's a look at all the moving...