NHL lockout: Is a new CBA deal in sight?
Are the two sides close or not? The Magic 8 ball would say "signs point to yes," but we'll find out soon enough.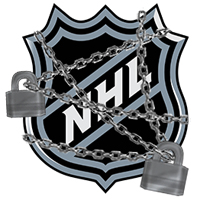 Are the two sides close, or are they not?
The answer to that seemingly simple question is not so easy to find. The conventional wisdom is yes, they are relatively close. Whether Donald Fehr was overstating it or not when he suggested that the economic particulars were pretty much settled on Thursday, we can't know for sure. But based on all the reports and the words of the parties involved, they weren't that far off.
Of course, that changes completely if the NHL sticks to the threat made by Gary Bettman last Thursday that the NHL's offer and the $300 million Make Whole proposal are now off the table. It's not likely the case, but if it is, they are worlds apart once again.
If you are insistent on torturing yourself (apparently I am) and trying to hazard a guess which is actually the case, clues are starting to come together that they are closer as opposed to further apart. Clues like this report from Yahoo's Nick Cotsonika:
Is there any battle left to be won that is worth the sacrifice of the season? Of course not.

Which is why some teams are quietly telling staffers to get ready. Which is why more players are popping up at practice rinks. They say it means nothing, and technically that's true: Only the tight inner circles on each side really know the next moves. No one wants to seem too eager and project weakness, either. But whether it's optimism or just-in-case preparation or educated guessing, this is not just wishful thinking. It better not be wishful thinking.
Now we certainly must pass this along with the standard warning of "take this for what you will" considering there were reports last week of the same thing happening. Heck, there were plenty of reports of people being told to get ready back in 2004-05 and, well, we all know how that turned out.
It's just that right now it does seem so close. The first time federal mediators came into the NHL talks two weeks ago it felt like it was pretty much a PR stunt more than an attempt to get a deal. After those talks ended after just two short days, nothing had happened to change that perception.
Unless you want to be ultra-cynical and suggest that the NHL has only agreed to the moderated talks to appease the labor perceptions and say they bargained in good faith, it's only a good thing. Mediators aren't really helpful in a process like this until you're nearing the finish line, so the fact that they have been called back into the conversation by the NHLPA would seem to indicate further hope.
But still, all of this seems to hinge on where the owners go from here. There was some concern that after talks broke down and the players didn't take the most recent offer from the NHL, that the hard-liners would take over and the negotiations would go south as the league rescinds its offer.
According to Pierre LeBrun of ESPN.com, that's not going on yet:
Among those working behind the scenes to try to get things back on track has been New York Rangers owner James Dolan and Pittsburgh Penguins owner Ron Burkle, sources said.

While there technically is not supposed to be direct communication between players and owners, it's hard to believe that hasn't been happening. With the season on the line and moderates on both sides refusing to give up and see the industry suffer an unmitigated disaster if there's no season for the second time in eight years, there's all kinds of dialogue going on to pressure both Gary Bettman and Don Fehr into taking another stab at this.
Dolan has wanted into the talks from the beginning but hasn't been allowed in the room while Burkle was brought in during last week's players/owners-only meetings in New York and was being mentioned as one big reason why talks were progressing. He released a statement after the talks broke off regretting he couldn't get something done, but it looks more like that was just a public statement and he's still working here.
Just to add one more feel-good report onto the platter, Gord Miller of TSN, who is in Calgary as Hockey Canada works on finalizing its roster for the World Juniors, adds this:
The consensus among NHL management types/agents here this morning is that there will definitely be a resolution to the lockout, and soon.

— Gord Miller (@GMillerTSN) December 12, 2012
To put that in perspective, remember the Board of Governors were pretty much saying the same thing last Wednesday after their meeting, and we saw how it went on Thursday.
I learned a long time ago that when there is smoke, there likely is fire. Right now there is a lot of smoke. Sure, sometimes it turns out to be just a smoke screen, but it makes too much sense that they can get this done and there are enough signs saying that they can get this done that they should be able to finish off a deal sooner rather than later.
It's all just hope still as we never really know what's going on -- and it sounds like it might stay that way as the talks will go silent again -- but having some hope sure as heck beats where we were a few weeks ago.
For more hockey news, rumors and analysis, follow @EyeOnHockey and @StubitsCBS on Twitter and like us on Facebook.
Vladislav Yeryomenko was the Teddy Bear Toss goal scorer for the Calgary Hitmen

The Golden Knights are finally getting their No. 1 goalie back after a 25-game absence

Washington has won four straight, and the Kings are also on a tear right behind the Lightn...
The NHL says it's only interested in expanding to Seattle, but here's a look at all the moving...

The NHL says it is only looking toward Seattle for the next expansion team

The 33-year-old defenseman hopes to help find a cure for serious head injuries in athletes