NHL lockout: Is the season really on brink this week?
This week is being labeled as a huge one in terms of the CBA talks and the NHL season. But is it really make or break? Sports legal analyst and sports lawyer Eric Macramalla says no.
by

Eye on Hockey staff

• 2 min read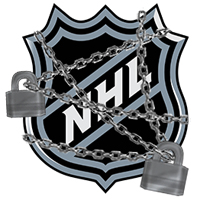 By Eric Macramalla
Eric Macramalla is a partner at a Canadian national law firm and also a sports legal analyst and sports lawyer. You can follow him on Twitter at @EricOnSportsLaw and his sports law blog is located at www.OffsideSportsLaw.com.
Writing for the New York Daily News, Pat Leonard declared today that the "NHL and its players' union will decide this week whether to play or cancel the 2012-13 season."
He added this: "This is not to say Friday is the deadline for a completed collective bargaining agreement; just that failure to make significant progress towards a deal by then would shut down negotiations again, probably this time for good."
This is pretty unequivocal language.
Is this a make or break week for the NHL? Will the season be canceled in the coming days if the sides don't make a deal? Is the season indeed on the brink?
No. CBA negotiations are a process. As I wrote here for CBS, it takes time for the sides to become comfortable with the proposals being made and the ultimate area of compromise. Both sides have made significant movement off their initial proposals, and that process will continue until both sides are satisfied the deal is equitable and fair.
The sides are now at a 50/50 proposal, albeit each different and each with trap doors. Still, this is good progress. The gap is closing.
There are fairly obvious areas of compromise and the sides will get there. The business model is not broken like it was in 2005, where as much as 75 percent of revenue went to player costs.
As for timing, in 2005 the season was canceled on Feb. 16. We're at Nov. 6. We aren't even close.
The season is not going to be called off this week (and frankly it is unlikely to be called off at all). NHL Commissioner Gary Bettman and union boss Donald Fehr are going to continue to work on a deal and find that comfortable place where they can both tell their members that a good deal has been made.
Unfortunately, a process is a funny thing. It's this amorphous thing that, when faced with any number of triggers, can accelerate, decelerate or stall at any point in time. The hope, though, is that there is reasonable acceleration in the short term so fans can get their hockey long term. 
NHL fans from all over seem to agree on one thing: Hating Kid Rock

The team tweeted on Monday that Shaw would be re-evaluated in 7-10 days

The Montreal forward was hospitalized after taking a Zdeno Chara slap shot to the head
Tampa Bay is still No. 1 and Vegas is still up there, but a few others are finally catching...

Army filed an opposition to the use of 'Golden Knights' on the last day that it was permitted...

The NBC rinkside reporter is hoping to return in time for the 2018 Olympics