NHL lockout: New Jersey senators send letters to NHL, NHLPA urging settlement
The lockout is only 16 days in, and already the politicians are weighing in.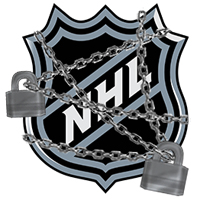 The lockout is only 16 days in, and already the politicians are weighing in.
New Jersey senators Robert Menendez and Frank Lautenberg aren't liking what they're seeing in the NHL's negotiations and sent letters to both Gary Bettman and Donald Fehr essentially asking them to reach a deal, pretty please?
Just in case asking nicely doesn't strike any fear in Fehr and Bettman, the senators reminded them that Congress can have a say in interstate commerce, pro sports included.
"Businesses, workers and hockey fans played no role in causing this dispute, and it is unfair for them to have to bear this burden. The Senate has jurisdiction over interstate commercial activities, including professional sports, and will keep a close eye on your negotiations with hope that you will work diligently and quickly to resolve this matter."
Here is the full letter the senators authored and sent to the principal parties via Senator Lautenberg's website.
The interest from the New Jersey senators obviously surrounds getting the Devils back on the ice. Not only did they generate a lot of excitement in the area again with their run to the Stanley Cup Final last season, but they are now the principal tenant at the new Prudential Center in Newark after the NBA's Nets bolted Jersey for Brooklyn. The AP says the loss of Devils games would result in a loss of millions for Newark and the surrounding area.
Here's the part where we point out how unlikely it is that Congress intervenes in the NHL CBA negotiations. Maybe there will be a few more senators or even the President saying the casual "I hope this gets resolved soon," but that's about it. A BCS-style intervention likely isn't in store for the NHL.
In reality, there just isn't a whole lot that Congress can do other than put some serious pressure on the sides. It probably amounts to nothing more than a scare tactic.
Important reminder: This is election season, and Menendez is up for re-election. The Democrat was voted to his six-year term back in 2006, so perhaps this is an attempt to try to garner a few votes to stay in his Congressional seat. Lautenberg, another Democrat, isn't up for re-election this year.
Don't get me wrong: The senators' hearts are in the right place, and we are all hoping a deal can be reached soon. It just feels like this is only slightly more effective than the plethora of fans signing petitions to protest the lockout. The effect of that was zilch.
For more hockey news, rumors and analysis, follow @EyeOnHockey and @StubitsCBS on Twitter and like us on Facebook.
The league's GMs want goalie interference to be determined by the situation room in Toront...

Donato was signed to the Bruins on an entry-level contract Sunday

Erik and Melinda Karlsson announced they were expecting their first child back in November
This could have ended a lot worse for the Kings defenseman

Jay Inslee dropped the name of a Seattle hockey team this week, but was it intentional?

Nashville has to be favored to return to the Stanley Cup Final, but Columbus is suddenly on...