NHL lockout: NHL, NHLPA leaders met in Toronto on Friday
The NHL's "big four" met in Toronto on Friday. It's not much, but it's something.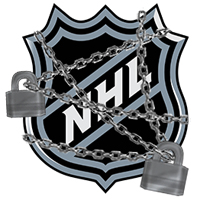 Just one day after the first two weeks of the NHL's regular season were canceled, leaders from the NHL and NHLPA met in Toronto.
The meeting, which came as a bit of a surprise since no further talks had been scheduled following Thursday's announcement, included commissioner Gary Bettman and deputy commissioner Bill Daly from the NHL side, and Donald and Steve Fehr from the players' side.
Daly confirmed to Sportsnet's John Shannon that the meeting took place but that there was also "nothing to report at this time." He also told Tim Panaccio of CSNPhilly that the talks were a "general discussion of where we were and how to try to move the process forward from here."
It's expected the sides will continue to have dialogue (likely by phone) over the weekend.
The NHL's regular season was scheduled to start Oct. 11, but the league announced Thursday that the regular-season schedule through Oct. 24 (a total of 82 games) had been canceled. It was a move that obviously did not sit well with the players, including Chicago Blackhawks captain Jonathan Toews. He said, via the Chicago Tribune, that Bettman seems to enjoy taking games away from fans and players "just because he can."
The league had already lost the entire exhibition schedule.
It's not much at this point. But the fact the NHL and NHLPA top leaders are still able to sit in the same room is something.
For more hockey news, rumors and analysis, follow @EyeOnHockey and @agretz on Twitter and like us on Facebook.
Without the star power of the NHL, America is banking on big contributions from some AHL, KHL...

Lincoln Financial Field will play host to the annual outdoor game on Feb. 23, 2019

The Lightning stay on top as other teams begin to catch fire
The NHL said the Flyers defenseman was 'reckless' and used 'excessive force'

'How you gon' do that hockey?'