NHL lockout: NHLPA requests meeting with NHL on Wednesday; league says there's no reason to meet
The NHLPA has requested a meeting with the NHL on Wednesday. The NHL says there is no reason to meet.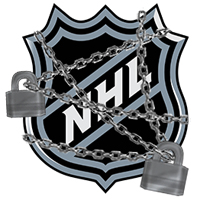 A glimmer of hope that progress might be made in the NHL lockout was quickly extinguished Tuesday.
According to multiple reports, including Chris Johnston of the Canadian Press, the NHLPA requested a meeting with the NHL on Wednesday -- or any other day this week. But no sooner than the news broke that the NHLPA wanted to meet, deputy commissioner Bill Daly quashed the idea of meeting, according to TSN's Darren Dreger, with Daly saying "There's no reason to meet." 
"They have indicated a willingness to meet, but they also told us they had very little interest in the proposal we tabled last Tuesday," Daly said. "[They] also said they weren't making a new proposal. What would we be meeting about?"
The two sides have not met since last Thursday, when the NHLPA presented three offers to the NHL, all of which were rejected.
"The league is apparently unwilling to meet," said Steve Fehr, the union's special counsel. "That is unfortunate as it is hard to make progress without talking."
Hard to argue with that.
The NHL continues to say it only wants to negotiate off the offer it presented to the players last Tuesday despite the fact that the NHLPA presented three different deals on Thursday. 
The NHL was hoping to start a full 82-game season on Nov. 2, but for that to happen a deal would have to be reached by Thursday. The league has said that any delay beyond that could result in the cancellation of signature events.
The main issue at this point is how the two sides get down to a 50-50 split of hockey-related revenue and how quickly they are able to get there. 
For more hockey news, rumors and analysis, follow @EyeOnHockey and @agretz on Twitter and like us on Facebook.
CBSSports.com hockey editor Andrew DeWitt contributed to this story. 
The NHL says it's only interested in expanding to Seattle, but here's a look at all the moving...

The NHL says it is only looking toward Seattle for the next expansion team

The 33-year-old defenseman hopes to help find a cure for serious head injuries in athletes
Chicago becomes the latest NHL club to earn an evaluation of $1 billion or more

The city council has approved a $600 million redevelopment project for KeyArena

Arvidsson took off his glove to reveal an engagement ring for one lucky fan