NHL lockout: Players don't seem very fond of Bruins owner Jeremy Jacobs
NHL players are frustrated with Boston Bruins owner Jeremy Jacobs. Winnipeg Jets forward Andrew Ladd is the latest.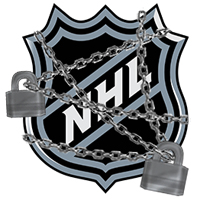 NHL commissioner Gary Bettman is usually the top target of fan and player anger when it comes to the ongoing lockout.
But recently it seems Boston Bruins owner Jeremy Jacobs, one of the supposed "hardline" owners helping to drive the lockout into December, is starting to take some of the pressure off Bettman.
Earlier this week word surfaced about an encounter between Jacobs and a representative from the Winnipeg Jets, and Jacobs telling them when they would be able to speak in the board of governors meetings after the Jets reportedly voiced opposition to a lengthy lockout. That encounter was denied by the league and the Jets, which should have been expected (they're certainly not going to admit it).
When it comes to the players/owners-only meeting that was proposed after the mediation process failed, one of the Jets' best players, forward Andrew Ladd , said he would be OK with it as long as Jacobs isn't one of the owners present and able to "spew his stuff."
Here's what Ladd told Ed Tait of the Winnipeg Free Press on Friday:
"It could be a good idea," said Andrew Ladd today. "There always seems to be a catch with every idea the owners have. But if it's something where we could get all 30 owners in the same room with representatives from each team and talk, just so they know where we're sitting and where everybody stands then, yeah, it could be positive.


"But only if it's done in the right way. If it's still the same guys from their end talking... if it's (Boston Bruins' owner) Jeremy Jacobs in there spewing his stuff, I don't think it's going to move this process forward."
This seemed to be a pretty common trend on Friday.
Another example: Josh Yohe, who covers the Pittsburgh Penguins for the Pittsburgh Tribune-Review, mentioned on Twitter Friday afternoon that when he asks players about Bettman they kind of "shrug."
When he asks them about Jacobs they "get rage in their eyes."
When I ask about Bettman, players kind of shrug. When I ask about Jeremy Jacobs, players get rage in their eyes.

— Josh Yohe (@JoshYohe_Trib) November 30, 2012
So, no, this isn't exactly going well. Still.
Even though Bettman is the commissioner and the face of the league in these negotiations (he and Bill Daly are the only ones allowed to speak on the talks when it comes to the league), he still works for the owners. And they need to start feeling more of the heat for why fans are still missing out on the NHL.
For more hockey news, rumors and analysis, follow @EyeOnHockey and @agretz on Twitter and like us on Facebook.
Buffalo is in the midst of contract extension talks with Jack Eichel, and the payout could...

Los Angeles isn't rushing to sign the 45-year-old forward any time soon

The University of Denver star and Hobey Baker Award winner is drawing interest
Intrigue is high in Arizona after a wild offseason, but expectations should still be tempe...

Players are set to give personalized messages for Adidas' former hockey equipment brand

The 40-year-old center is returning to the Wild after a successful run in Pittsburgh